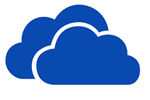 Back in May, we exclusively reported that SkyDrive.com will get a built-in Photosynth panorama viewer. Back then we suspected that the feature is meant to complement the release of the new Windows 8.1 Camera app, which supports the capture of panoramas using your PCs camera. It turns out the SkyDrive team has already enabled the new panorama viewer on SkyDrive.com for everyone try out. Check out the screenshot below showing the panorama viewer in action: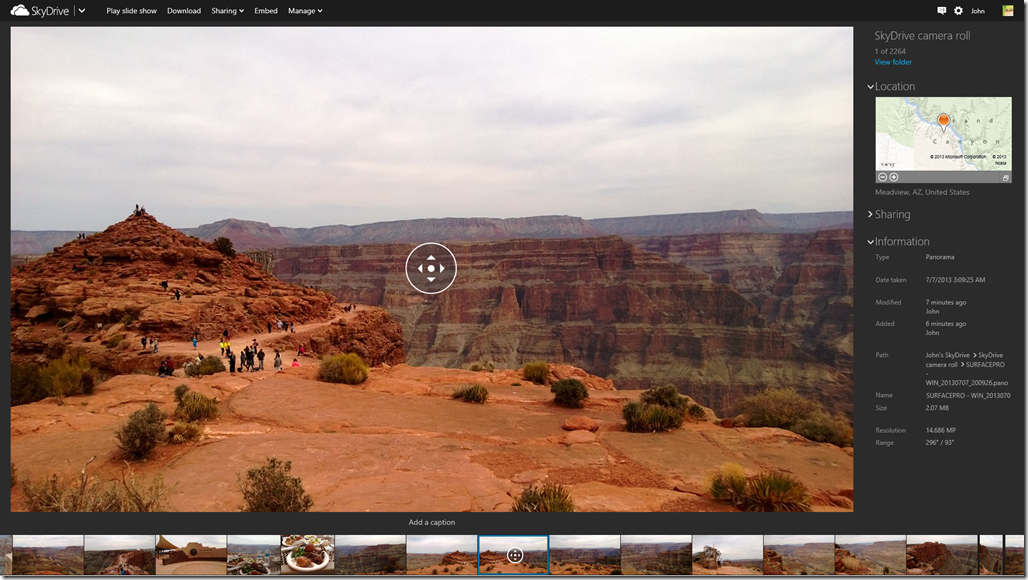 To try it out, simply use your Windows 8.1 (beta) PC and open the new Camera app. Then click on the "Panorama mode" icon (as shown in the image to the right) to start capturing a panorama image with your PC's camera. Once you're finished with the capture, click Done and the app will save a .pano image file into your Camera Roll folder.
If you've setup your Windows 8.1 PC to automatically upload your camera roll to SkyDrive, then the panorama should appear in your "SkyDrive camera roll" folder (same folder as Windows Phone's photo uploads). If not, you can manually upload the .pano file onto SkyDrive.
Then simply navigate to your "SkyDrive camera roll" folder on SkyDrive.com and click on the panorama you've just created, and you'll be presented with the image viewer similar to the one shown above. You'll notice that there's a four-way navigation icon on the centre of the image – this indicates it's a panorama. Clicking on it will bring you to the full screen immersive panorama viewer, which allows you to pan around the panorama and zoom in and out of the image.
LiveSide understands that the panorama viewer is only the first of many new features to come for SkyDrive.com. Previously, we've exclusively reported some of the other new features coming to SkyDrive.com, including a web-based text file editor and recent activity feeds. Stay tuned at LiveSide as we bring you more news on the future of SkyDrive.