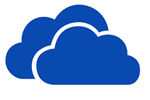 Back in May, we exclusively reported that SkyDrive.com will get a built-in Photosynth panorama viewer, likely to complement the panorama mode in the upcoming Windows 8.1's Camera app. However, LiveSide has learnt that the SkyDrive team is planning a whole range of other new features – one of these new feature include an online text file editor within SkyDrive.com.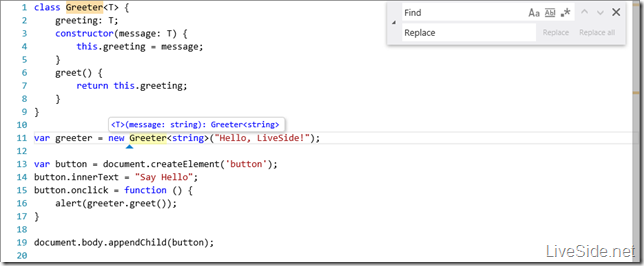 "Monaco" online text editor
LiveSide has learnt that the online text file editor on SkyDrive.com is based on "Monaco" – a web-based Visual Studio code editor. The "Monaco" editor was first used by Microsoft on the TypeScript Playground – which allowed developers to test their code within the web browser. The editor featured line count, contextual syntax highlighting, as well as find and replace functionality with regular expression, and we understand some of these may make its way to SkyDrive.com's text editor.
We also understand that SkyDrive.com's text editor will enable versioning, including the ability to compare changes between versions of text files, as well as the ability to revert to an older version.
At this stage we are unable to confirm the release timeframe for this new feature. However, having a text file editor on SkyDrive.com should prove useful to casual developers who would like to collaborate with others and make quick edits to their code. However it'll be interesting to see where Microsoft takes this – could we potentially see this becoming a web-based IDE?
Stay tuned at LiveSide as we bring you more exclusive news on the future of SkyDrive.