Today, on the Bing Maps blog, Microsoft announced its largest aerial satellite and Global Ortho image release ever, totaling 165 terabytes of new imagery live now on Bing Maps.  This single update is larger than the total "Aerial footprint" released up to this point, which measured 129 terabytes total.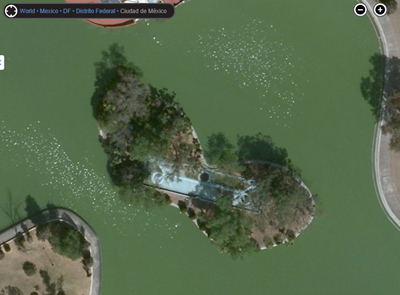 The release covers North and South America, Africa, Australia, and Europe, covering nearly 38 million square kilometers.  Microsoft has been pushing hard on expanding and upgrading their aerial and Global Ortho images, as explained in the blog post:
As of today the Global Ortho project is 85% acquired and published. Just this month, Bing Imagery Technologies hit a significant milestone by completing 100% of aerial photography over the United States. The photography in Europe is slated to be finished by this fall and all updated imagery should be published by the end of 2012.
What's interesting (beyond the amazing imagery, see the blog post for some good examples) is that while Microsoft aggressively pushes forward with parts of Bing Maps, it is yielding to Nokia elsewhere.
Just last week, Microsoft announced that Nokia Maps will power Windows Phone 8, "build(ing) in Nokia mapping as part of the platform":
Better maps and directions: Windows Phone 8 builds in Nokia mapping as part of the platform. Our partnership will provide more detailed maps and turn-by-turn directions in many countries, plus the ability to store maps offline on your phone so you can work with maps without a data connection.
Back in February, Microsoft and Nokia announced their unified mapping design, with Nokia switching to an improved version of the soft, pastel look of Bing Maps.  Then in May, Microsoft and Nokia announced a further partnership, bringing Nokia Maps traffic (expanding Bing Maps traffic coverage to 24 countries) to Bing Maps, and way back in January, Pocket-lint interviewed Nokia CEO Stephen Elop, who told them:
"In the time ahead, what you will see is, across all the Microsoft properties including Bing maps, more and more work will be done by Nokia."
For the moment, both services seem to be pushing ahead independently, even with a stream of announcements that seems to hint that the two mapping services are destined to become one.  Who will ultimately run Maps for Nokia and Microsoft?  Will they continue to work independently on some projects, and together on others?  Or, as some would suggest may be just as inevitable, will Microsoft eventually acquire Nokia and bring mapping back in-house?
More importantly, is working separately but closely together the best strategy for either company?  Wouldn't a combined Nokia and Microsoft mapping effort be better able to compete with Google, the runaway leader, and upstart Apple?