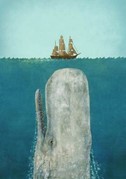 Windows Phone missed a whole sales cycle this year. Consumers and businesses alike continue to pan Windows 8 / 8.1, and although sales of the Surface Pro 3 are encouraging, they're still lagging far behind iPad sales. Microsoft is rumored to be getting into the wearables market, but it's almost November and it's rapidly approaching a deadline for any kind of a splash to be made in this year's holiday season. Windows Phone sales are off worldwide again, the already struggling phone ecosystem is losing what little share it had, and the Xbox One is dropping prices yet again. It's just about time to write off 2014 as a bust for Microsoft's consumer sales.
Now this doesn't mean that Microsoft is "doomed", or that other areas of the company aren't doing well, as evidenced by the latest earnings report. And although it has been lagging behind Apple and Google in consumer sales, it doesn't mean that Microsoft is giving up on the consumer. In fact, by the looks of things Microsoft may well be planning a whale of a 2015 consumer sales season.
We know that Windows 10 is slated for a second half 2015 release, and news filtered out just this week that a new Office, "Office 16", will be ready about the same time. We've yet to hear particulars about Windows Phone, but it makes sense to think that "Windows Phone 10", along with a lineup of new Microsoft Lumia phones running the new OS, will make their mark around the same time frame. Whatever happens to the Surface line, it will almost certainly be time for a new device or devices just in time for second half sales next year, and could we even see an Xbox One (Xbox One-Point-One?) revision to juice up next year's holiday sales?
This holidays, as is already evidenced by the latest smartphone market share numbers from Kantar, belongs to the iPhone 6 /6+, but if history shows us anything, Apple will be heading into next year's holiday sales with a minor revision to the 6 series at best. Phone sales are unlike PC sales, in that consumers want the latest and greatest, and Windows Phone may be planning to ride on a Windows 10 wave without a major release from Apple bogging it down. Windows 10 may be the Windows 7 upgrade that consumers and enterprise alike is looking for, and Microsoft, if anything, has bolstered its Office cash cow with a successful transition to Office 365 subscriptions. Office "anywhere" could well be paving the way for a return to Windows and Microsoft as a sought-after brand.
With a new CEO and some great earnings numbers and promises of better things to come, Microsoft is holding down the fort until Windows 10 in all its manifestations arrives next year. Until then, Microsoft continues to bolster OneDrive and Office 365, talking up Windows 10 and focusing the company on what's gearing up to be one barnburner of a 2015 consumer sales season. By this time next year, Microsoft will be pushing consumer sales hard with Windows 10, new phones and capabilities, and very likely a new Surface or two or three. They'll be pushing hard, too, with Xbox, and we're expecting the likes of OneDrive and Office to keep pace. Could 2015 be Microsoft's consumer breakout year?