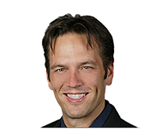 This morning, in an all-hands email released by Microsoft, new CEO Satya Nadella announced a number of changes to his Senior Leadership team and to "One Microsoft", Microsoft's latest reorg. Scott Guthrie, who has been acting head of the Cloud and Enterprise group after Nadella was promoted from there to CEO, is now officially an Executive Vice President and no longer interim leader of the group. Guthrie has been a rising star at Microsoft since he joined in 1997.
Nadella also announced that returning executive Stephen Elop will hold the title of Executive Vice President of the Microsoft Devices Group. The slightly renamed group (it has been known as "Devices and Studios Engineering") has been headed up by Julie Larson-Green, who is moving to serve as "Chief Experience Officer (CXO), and to head the My Life and Work team in Qi Lu's Applications and Services Group. Elop is still officially at Nokia, but the acquisition of Nokia's phones businesses will close before the end of April. Nadella and Elop have already been working together to plan Nokia's phones businesses integration into Microsoft, according to the email:
I've had a chance to work closely with Stephen, when he was previously a senior leader with Microsoft, as a key partner during his tenure as Nokia CEO, and again in the last several months as we've worked through the initial stages of integration planning.
Both of these changes were well expected, and their announcement a matter of housekeeping, but Nadella also announced some significant changes to where Xbox sits in the organization:
I have asked Phil Spencer to take on a new role leading Xbox, combining the Xbox and Xbox Live development teams with the Microsoft Studios team. Phil will report to Terry Myerson, allowing us to keep gaming close to the group developing operating systems across devices. In this new job, Phil will lead the Xbox, Xbox Live, Xbox Music and Xbox Video teams, and Microsoft Studios. Combining all our software, gaming and content assets across the Xbox team under a single leader and aligning with the OSG team will help ensure we continue to do great work across the Xbox business, and bring more of the magic of Xbox to all form factors, including tablets, PCs and phones. Phil will continue his close partnership with Yusuf Mehdi, who leads business strategy and marketing for Xbox, George Peckham, who heads up third-party partnerships and Mike Angiulo, who will continue leading Xbox hardware. Over the years, Phil's team at Microsoft Studios has helped build a community of more than 80 million Xbox owners and 48 million Xbox Live members through blockbuster game franchises such as "Halo," "Gears of War," "Kinect Sports," "Fable," "Forza Motorsport" and many others. He's helped drive the development of brand-new entertainment offerings like the partnership with the NFL and the formation of Xbox Entertainment Studios. I love the way the Xbox team is focused on great games and gaming experiences (go, "Titanfall"!), connects with its fans, pushes the boundary of entertainment and has embraced the power of the cloud in such interesting and impactful ways. Phil is the right person to lead Xbox forward.
Phil Spencer, pictured above, is a 25 year veteran of Microsoft. (added: Spencer posts on his new role in a blog post on the Xbox Wire).  The move carves a more well defined space within the Operating Systems Engineering group led by Terry Myerson, and it's significant that Nadella calls out bringing "Xbox to all form factors, including tablets, PCs and phones".
Steve Ballmer only announced his "One Microsoft" vision last July, and since Nadella has taken over as CEO not even two months ago, the leadership has gone through some significant changes. Former Skype CEO Tony Bates and CFO Tami Reller have left the company, Julie Larson-Green and Mark Penn have assumed new roles, and new leaders like Spencer and Scott Guthrie are emerging. In addition, Ballmer's lofty but somewhat ambiguous reorganization is being fine-tuned, and it looks like Nadella is making his presence known even this early in his tenure. Microsoft still has to execute on its vision, but they're off to a good start.