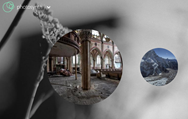 Microsoft's latest version of Photosynth, first revealed at Build earlier this year and based on WebGL technologies finally built in to IE 11, is now in a limited first-come first-served preview. You can sign up and get on the list at the new Photosynth preview site, and read more about it on the site or on the Photosynth blog. Once you sign up (or update your info if you already are on the Photosynth technical preview list), you'll receive an email letting you know you're on the list and that it "may take a few days" to process the request:
We are approving access to the preview on a first come, first serve basis. It may take a few days for us to process your access request as we tune our servers to handle the incoming upload traffic.

When we approve you, we'll send you an email notification with a link to start creating synths. Make sure you mark ps-norep@microsoft.com as a safe sender on your email client to prevent emails from the Photosynth team from going to the junk folder.
While you're waiting, you can check out some of the examples of these new generation synths, which are indeed amazing, at least when they're created by professional photographers. This high altitude flyover of Mt Everest is stunning, a one minute "video" captured by hundreds of 60 megapixel images, and you can stop and zoom in at any point:
Flight to Everest by GlacierWorks.org on Photosynth
(viewing requires WebGL: http://photosynth.net/preview/help/#FAQ6)
The newest, third generation Photosynth is recommended for "anyone with a D-SLR or a point-and-shoot camera" (the first two versions of Photosynth are still available). The new version is built on four basic "experiences": spin, panorama, walk, and wall: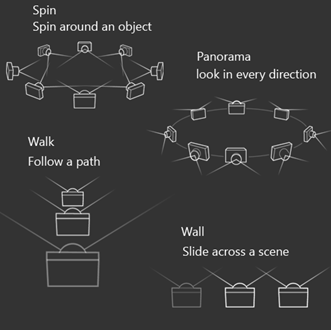 We'd love to see what you do with the new Photosynth! Let us know when you get in, and send us a link to your newly created synths, or leave them here in the comments.
(via Geekwire)