With the keynote for Nokia World 2013 – likely to be the last one before Microsoft's acquisition of the Finnish phone maker – set to begin in less than 24 hours, we have summarised everything we might expect to see at the event in the post below.
It all begins with a rumor from The Verge back in September saying that the company is expected to announce at least six new devices, as well as a range of new accessories that is said to be "pretty special"…
Nokia Lumia 2520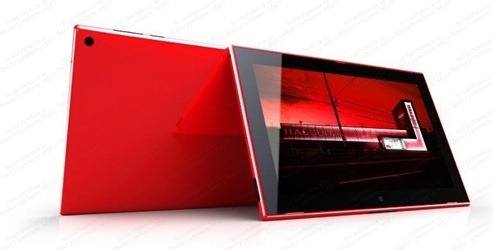 Perhaps the worst kept secret is the Nokia Lumia 2520, codenamed "Sirius", which is a 10.1-inch Windows RT tablet coming from the Finnish company. Leaked specifications of the device include:
Processor: 2.15Ghz Qualcomm Snapdragon 800 MSM8974 quad-core processor
Display: 10.1" 1920 x 1080 IPS screen with "outdoor readability" and wide viewing angles
Memory: 2GB RAM
Storage: 32GB in-built storage with microSD expansion slot
Camera: 6.7MP with ZEISS optics (main) and 2MP (front)
Battery Life: 10 hours
Features: Micro HDMI, Micro USB 3.0 ports, LTE connectivity, Wireless N connectivity
Accessories: Detachable keyboard with extra battery
Operating System: Windows RT 8.1
Dimensions and Weight: 0.35 inches (8.89 mm) thick and 1.3 pounds (590 grams)
The Nokia Lumia 2520 is expected to be retail for USD$499, and comes in black, white, cyan and red colour options.
Nokia Lumia 1520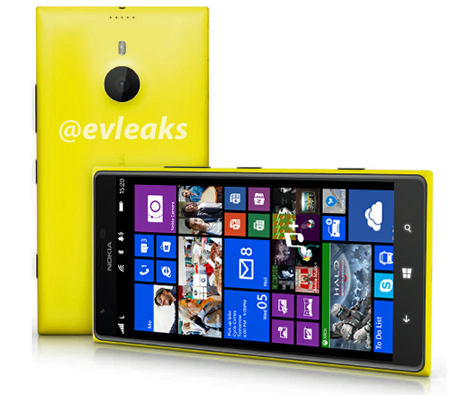 The next most leaked device is the Nokia Lumia 1520, codenamed "Bandit", which is a large 6-inch device running Windows Phone 8. Based on what we know, the rumored specifications are below:
CPU: Qualcomm Snapdragon 800 Quad-core processor
Display: 6" 1080p resolution with Super Sensitive Touch
RAM: 2GB
Storage: 16GB / 32GB with microSD expansion
Camera: 20MP main camera with PureView (OIS) and ZEISS lens (takes 16MP along with 5MP pictures)
OS: Windows Phone 8 GDR3
Features: NFC support, Wireless charging with optional cover
The Lumia 1520 is expected to come in red, yellow, black and white, and according to the latest leaks, it may retail for around USD$820 (CNY4999).
Along with the phone, Nokia is also expected to announce the Nokia Storyteller app, which intelligently puts your photos and videos together based on their time and location and tells a story about them. Also expected is the new Nokia Camera app, which combines features of both the current Nokia Pro Cam and Nokia Smart Cam apps. We should also expect to hear about the Nokia "Bittersweet Shimmer" firmware update (to be called Nokia "Black" when released) during the event as well.
Nokia Lumia 1320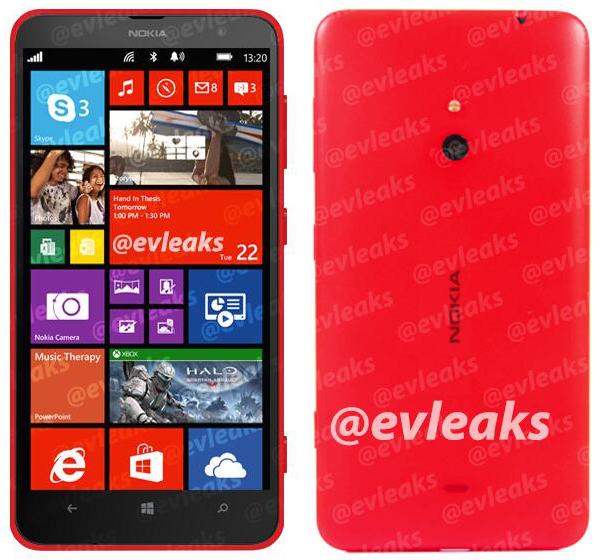 We don't actually know too much about the Nokia Lumia 1320, but it was first rumored by Twitter user @evleaks to be codenamed "Batman". The Verge reports that the device will also feature a large 6-inch screen similar to the Lumia 1520, but its specifications will be targeted at the cheaper low-end market with a lower resolution display, 5-megapixel rear camera and a VGA front camera.
Other rumored Lumia devices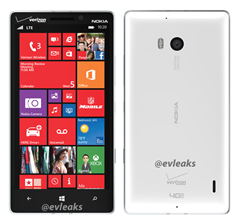 We have also seen rumors about the Nokia Lumia 929, which is said to be a variant of the Nokia Lumia 1520 headed to US carrier Verizon Wireless. The device is said to have similar specifications to the Lumia 1520, including a 1080p display and 20MP ZEISS camera, but the screen size has been reduced to 5-inches. The device also comes in only black or white. We don't expect this device to be actually announced during the keynote tomorrow, but there's a chance it may be briefly mentioned in passing.
There is also the low-end Nokia Lumia 525, codenamed "Glee", that will be heavily focused on music. According to The Verge, it is expected to be a Lumia 520 replacement and may ship with special headphones during its release. Nokia's own Nokia Music service is also expected to be marketed heavily alongside the device. GFXBench results indicates that the Lumia 525 (RM-997) comes with a WVGA display and dual-core CPU. However, it is unsure whether this device would be announced at Nokia World tomorrow or not.
Asha series
Amongst the (at least) six devices to be announced at Nokia World are the Nokia Asha series. We expect the company to announce the Nokia Asha 500, Asha 502, and Asha 503 during the event. Below are the leaked press shots of each of the devices respectively:

Accessories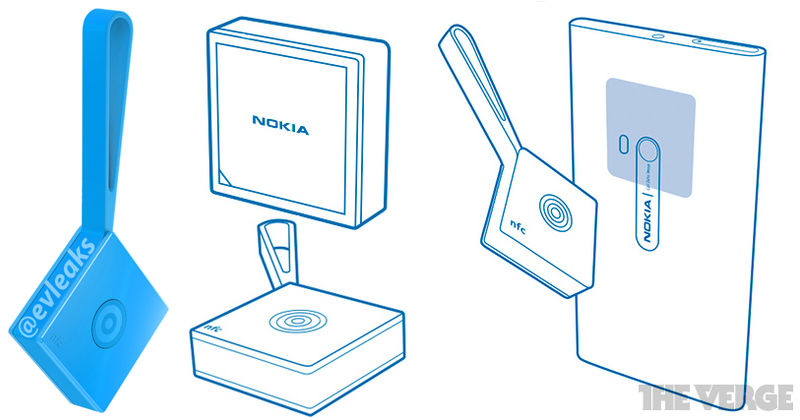 Nokia is also expected to announce a range of new accessories during Nokia World 2013, and one of these is understood to be the Nokia Treasure Tag (pictured above). According to The Verge, the Treasure Tag can be strapped to objects such as a set of keys, and will pair with a Nokia Lumia device via NFC. This then enable users to locate the Tag on a map using Bluetooth 4.0, complete with Nokia's LiveSight augmented reality view. Alternatively, the Treasure Tag also enables users to locate their paired phone by holding down a key on the Tag, and will trigger a sound when the phone is within range. The battery on the Treasure Tag is said to last around six months of use, and will be one of the first accessory from Nokia to take advantage of Bluetooth 4.0 on its Lumia devices.

Another accessory rumored is the Nokia "Guru" (pictured above), which according to Twitter user @evleaks is supposed to be an iPod shuffle-like portable music player with NFC support. Not much else is known about the Nokia "Guru", how it relates to Windows Phone and the Lumia series, or whether it will be announced during the event tomorrow or not. But keep this on the radar as we might hear some tidbits about it tomorrow.
The Nokia World 2013 keynote is scheduled to kick off on October 22nd at 11am GST (see your local time) at Abu Dhabi, UAE. You can catch it live-streamed over at http://www.media-server.com/m/p/fbqsmu6b.