Rumors of Nokia launching a Windows-based tablet had been surfacing ever since Nokia partnered with Microsoft back in 2011. However, it seems like the real deal is finally close to us, as rumors and leaks had been coming out recently which all points to a similar story. It all started with a report from WPCentral last month which claims that Nokia is scheduled to hold a special launch event on September 26-27th in New York City, a venue usually reserved for major product launches. Check out a screenshot of the alleged invitation below: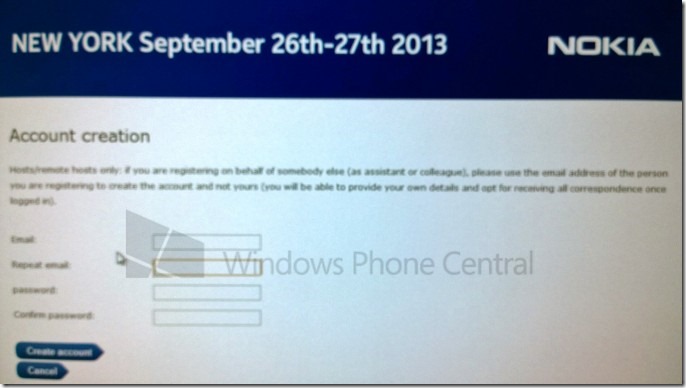 Invitation for Nokia Event on September 26-27 in New York City
WPCentral speculated that this event might be related to Nokia's big reveal for their impending tablet, and that the company had a tablet in testing with various carriers for some time already. Indeed, benchmarking website GFXBench first detected a device with model number RX-114 coming from Nokia running on Windows RT with a Qualcomm processor.
Rumors of Nokia launching a tablet in September is further corroborated via NokiaPowerUser, who according to their anonymous sources claimed that a Nokia tablet will be announced in the last week of September (the rumor also claims that a dual-sim Lumia device will come in October, followed by a phablet in the first week of November). Given that Windows 8.1 (and RT 8.1) is expected to hit release-to-manufacturing (RTM) milestone by the end of August, the September announcement timeframe seems very plausible.
Hardware specifications of the Nokia tablet was also corroborated via Microsoft-News, whose sources claimed the following:
Processor: 2.15Ghz Qualcomm Snapdragon 800 quad-core processor
Display: 10.1" 1080p multi-touch screen with wide viewing angles
Storage: 32GB in-built storage
Accessories: Detachable keyboard/stand with extra battery
Features: Micro HDMI and USB 3.0 ports, Wireless N compatible
Operating System: Windows RT 8.1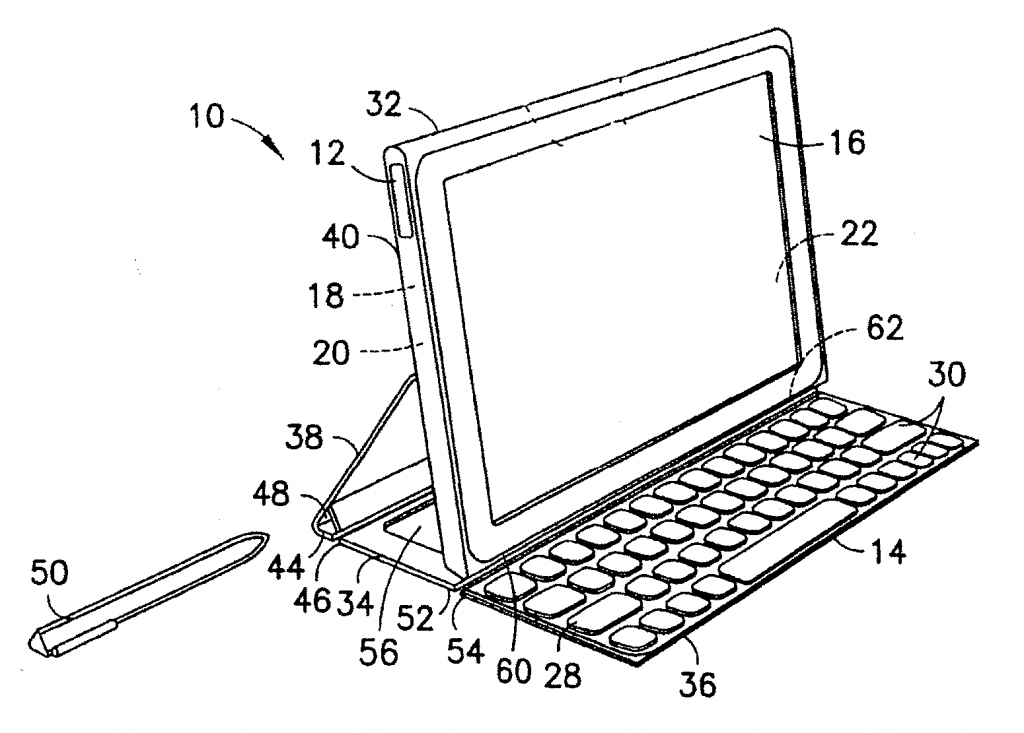 Nokia patent for tablet kickstand and keyboard
Last but not least, the latest reports from The Verge also confirmed that Nokia is expected to announce a Windows RT 8.1 tablet during the September 26th event in New York City. The tablet, codenamed Nokia "Vanquish", is expected to be made available on AT&T in the US with LTE support. A Verizon variant is also rumored to be coming, with images of the device recently leaked via Chinese website Digi-Wo. Check it out below: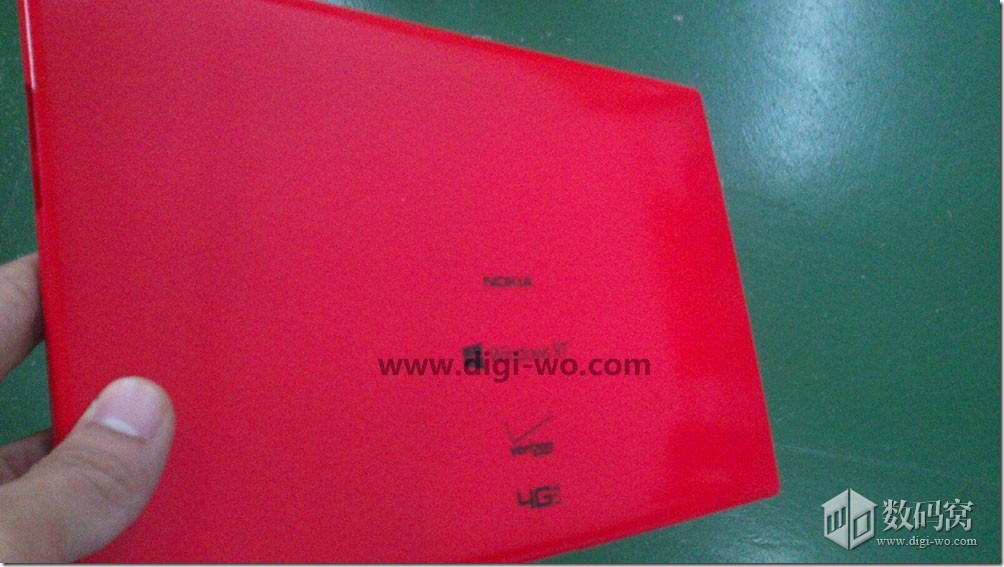 With all the rumors and speculations pointing the the same direction, it seems almost certain that a Nokia tablet is close to fruition. If everything goes according to plan (and rumors), all should be revealed next month during the September press event. Based on the information above, what do you think of the Nokia tablet? Let us know in the comments below.