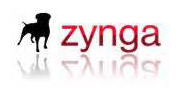 Don Mattrick, who until today was the President of the Interactive Entertainment Business (IEB), has left the company and will start a new job as CEO of Zynga on Monday, July 8th.  The news, which broke earlier today on All Things D, was confirmed by Zynga and then by a letter from Steve Ballmer.  In the letter, Ballmer reveals that Mattrick's job won't be filled, at least not immediately:
Don's directs will report to me and will continue to drive the day-to-day business as a team, particularly focused on shipping Xbox One this holiday.
The timing of the move, coming at the beginning of a new fiscal year for Microsoft and also as a rumored major re-org is about to take place, is interesting.  Microsoft's consumer offerings, with Xbox and Windows Phone sitting in a completely different division than Windows, where they now share a core OS and increasingly will be sharing apps, developer tools, and OS improvements, are almost certainly to be reorganized.  Would Mattrick carry the same clout in a reorganized Microsoft that he does now?  Microsoft commenter and retired Microsoft Distinguished Engineer Hal Berenson doesn't seem to think so:
One of the rumors I saw about Microsoft's upcoming reorg had Mattrick running a broader Devices organization.  That had me scratching my head a bit because it is so far from the theme of his overall career.  Sure, thanks to the Xbox he has more experience running a systems hardware business than any other senior Microsoft executive.  But game consoles are a specialized business, and Mattrick has no experience in the broader PC, server, or other device areas that Microsoft would want to venture into.  Not even on the software side.  He's a Game Guy.  Microsoft might have been willing to give him a broader role, but that doesn't mean it was an ideal fit from either the company or Mattrick's perspective.
Mattrick has been under criticism lately for the way the Xbox One's launch announcements, first at an Xbox Reveal event in Redmond, and than at E3, were handled, and the company ended up backtracking on its stance on "always on connection" and used games,  but the word is that the Zynga job has been in the works for months.  But Hal Berenson's take on Mattrick's "Game Guy" focus, in light of how the Xbox One has been presented up until now, is interesting.  Did the "Game Guy" fight to keep Xbox a gaming first platform, and decided to leave when he lost that battle?  At one time, according to Paul Thurrott at least, there were plans for two devices: a hard core gamer device and another one, code named "Yuma", that would be entertainment focused and lower priced.  We'd love to know more about how the decision to axe Yuma was made, and where Mattrick (and Ballmer, for that matter) stood on the subject, but we probably never will.  Still, even with a single Xbox One with a $500 price tag (a lot to pay for a casual entertainment device, especially if you're not a hardcore gamer, too), Mattrick is out the door, Microsoft is pressing on with its entertainment focus for Xbox, and we'll hopefully soon know a lot more about the coming reorg and where Xbox will sit.