Yesterday, Microsoft announced that they will be doing away with "linked accounts", the method of being able to switch from one account to another in Outlook.com without having to re-enter your login credentials.  In reading through the comments on our post announcing the upcoming changes, what's apparent is that we seem to all have multiple ways of managing our mail.
Recently, I've been trying to ween myself off of Windows Live and to step boldly (or not) into the brave new world of Windows 8.  For most of this past year I've used Windows 8 as only kind of a "Windows 7 +", jumping directly into the desktop and staying there, hanging on to Windows Live Mail (and Writer, which I do truly miss), and continuing to do things the old fashioned way.  But after a computer refresh, I decided to try and give Windows 8 and its companion apps a go, with some surprisingly positive results.
Like many of you, I have multiple email accounts: a personal msn account, a couple of legacy accounts used mainly for "junk" (one I signed up for in the local library back in 1998, shortly after Microsoft bought HoTMaiL), a number of LiveSide accounts using Windows Live Admin Center (or Custom Domains, which is still working and available, and has performed admirably for us over the years), and some various other accounts that are connected with various services, including banks, etc.  I've never been a Gmail guy, so I don't have much experience with the intracacies of setting up Gmail to work with Windows 8 and Windows Phone, so let us know how you're dealing with Gmail if you use it.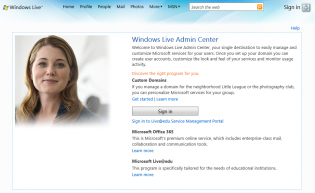 I don't really have any plans to move these accounts to aliases, they're separate for a reason.  We'll see if that changes after Microsoft further explains their upcoming "move an alias" feature, but for now, here's how I manage my email.
First of all, yes I do have linked accounts set up, and it will be a little sad to see it go.  For the times that I do access email from Outlook.com, switching between accounts is/was a useful feature.  However, I rarely actually access email from the web interface anyway.  Even if I'm away from my desk or laptop/tablet, I generally use my phone.  With Windows 8 and its integrated Microsoft account features, it is harder than it needs to be to quickly get to log in to a Microsoft account that isn't your main one, and Microsoft eliminated the ability to sign in from multiple accounts back in 2011, perhaps because of some of the same security concerns facing Linked Accounts (?).
On my main computer, and on the Surface RT that I'm still getting used to, I have Windows 8 Mail set up to access my accounts.  You can add multiple accounts via Settings>Accounts>add a new account from within Windows 8 Mail.  I do have one Comcast.net account that did not work with Windows 8 Mail, but I was able to sign up for a beta program with Comcast Xfinity that uses IMAP, and now that account is accessible as well.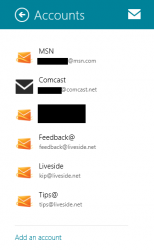 Even with the improvements Microsoft has been making to the core Windows 8 apps, Mail is still sorely lacking in basic features, like multiple select, sorting, etc., but for basic access to email, it's working passably well for me, and we should be seeing more improvements on the way for the core companion apps along with Windows 8.1.  One feature of Windows Live Mail that I used all the time, the Unread Mail filter (which gives you a view of all your unread mail across all accounts), I'm finding that I don't actually miss all that much, as Windows 8 Mail shows an unread email notification along with each account in the lower left of the app, and it's easy to switch between accounts to catch up on unread mail.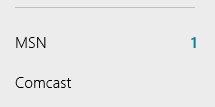 On my Windows Phone, I have my main Microsoft account enabled, and connected to Contacts and SkyDrive, etc., but I also add more accounts, choosing to only sync email, and I have multiple mail account Live Tiles on my home screen.  This can be a little confusing as the individual accounts aren't identified if they're small tiles, but I remember which account is where on the screen, and it isn't a problem.  I also have additional accounts accessible via the apps list.
To be honest, I'm having a lot more trouble dealing with the loss of Windows Live Messenger and Writer than I am with moving to Windows 8 Mail, or now losing Linked Accounts.  How about you?  How do you set up your mail?  Will you continue to have multiple accounts, or does moving to a single account with aliases make more sense for you?