Huawei, one of the four Windows Phone 8 OEMs at this stage, announced their first device – the Huawei Ascend W1, back in January this year. The device was only just released to the US market at Walmart as recent as a few weeks ago, and rumors of Huawei's next Windows Phone 8 device has surfaced to the web. Twitter user @evleaks has posted a render image of the Huawei Ascend W2 today on his account, as shown below: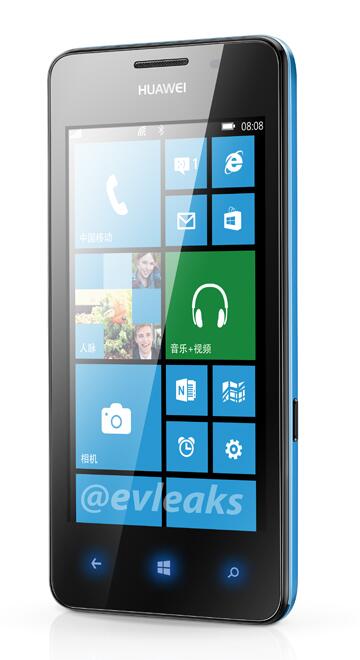 According to previous rumors, the Huawei Ascend W2 is said to have a 4.3″ IPS display with 720p resolution, a 1.5GHz dual-core Qualcomm Snapdragon S4 Krait processor, 1GB of RAM, and a 2,000mAh battery. The device is also said to come with a 8 megapixels rear camera and LED flash. Whilst this is a modest improvement over the Ascend W1, however it is the price that is likely to attract customers – rumored to be USD$289 – which is not bad for the specifications listed.
What do you think of the Huawei Ascend W2 based on the image above? Let us know in the comments below!