An Inside Windows Live blog post today announces that a new version of the Live Connect set of APIs for connecting applications to SkyDrive as well as contacts and calendar is now available, along with a new version of the Live SDK for Windows Phone, just in time for developers to start using it for apps they can now develop for the Windows Store.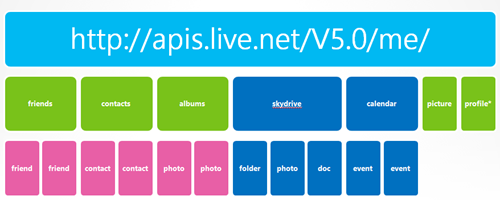 You can learn more, and play with an interactive SDK, at the Live Connect Developer Center.
The blog post also promises updates coming for the Live SDK for Windows Developer Preview:
That SDK will be updated along with future releases of Windows and will go live when the next version of Windows is finally released.
which could be taken to mean that the SDK could be updated in time for the Windows 8 beta, slated for a late February release (or a bit earlier if you're developing apps for the Windows 8 First Apps contest)