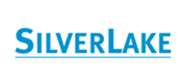 In an update to yesterday's post reporting possible interest by Microsoft in a Yahoo acquisition, the Wall Street Journal today reports that rather than an outright purchase of the troubled company, Microsoft is in "advanced discussions" to act as a financier in exchange for preferred stock in Yahoo!:
Microsoft Corp. may help to bankroll a potential joint bid for Yahoo by extending loans to its deal partners and buying preferred stock in Yahoo, according to people familiar with the matter, reflecting Microsoft's desire to limit its risk.

The software giant has been in discussions about a potential joint proposal for Yahoo with private-equity firm Silver Lake Partners and the Canada Pension Plan Investment Board, people familiar with the matter have said.
Microsoft would put together financing "partly in exchange for being able to retain some influence over Yahoo's future", according to the Journal.  The deal would be "unusual", as Microsoft would not be seeking full ownership of Yahoo!, but would be contributing "several billion dollars".
A formal proposal has not been made to Yahoo!, and it is still in the middle of a strategic review, and "exploring all options".