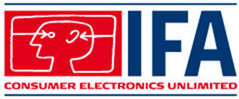 According to Pocket-Lint.com, Microsoft's latest version of its Windows Phone operating system, code named Mango is set for release on September 1st, just in time for the IFA Consumer Electronics Show in Berlin on Sept. 2-7.
Note that while new phones running Mango are set to be announced, it's doubtful that the few of us current Windows Phone owners will be receiving updates quite so soon, and Microsoft is apparently going to roll out the Mango updates to existing Windows Phones in order to avoid a repeat of the problems it faced with updating phones to the last major update, NoDo.
We've already heard that Japanese operator KDDI is set to release a new Mango phone in early September, and it looks like other manufacturers will be right behind them.  Those waiting for a new Nokia Windows Phone may have to wait a bit longer, however, as it looks like Nokia World in late October will be the stage for their big unveiling.
Last month at Microsoft's Worldwide Partner's Conference, Steve Ballmer quipped that in a year, Windows Phone's market share had gone from "very small to very small", and new numbers from Gartner painfully point out just how small.  Microsoft's share of smartphone sales to end users for the second quarter 2011 were down to 1.6%, even lower than Samsung's Bada operating system.  The news wasn't all bad, however, as Nokia remained in strong second place, selling some 23 million Symbian smartphones (a 22% share), far behind Android, but ahead of Apple's iPhone (which does very well in the US but isn't as strong in the rest of the world).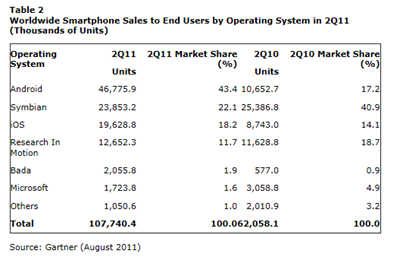 Will Mango + Nokia move Windows Phone up the charts?  Will patent problems surrounding Android have an effect on the smartphone market? Will it all be moot with the release of iPhone 5? How do you see the smartphone market playing out in the next 12 months?