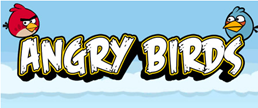 At Mix, Joe Belfiore announced that the popular birds vs. pigs game Angry Birds would be coming to Windows Phone on May 25th (a week from today).    However in what can't be much of a surprise, Angry Birds, like seemingly everything Windows Phone, has been delayed.
A new promotion for Windows Phone Games which went live today, called "Must Have Games", is promising a "new game every week" for 6 weeks, and while the promotion does start next week, on the 25th, Angry Birds will come at the end of that list, shipping on June 29th.  The Must Have Games listed on Xbox.com are:
Hydro Thunder Go from Microsoft Game Studios  May 25
Doodle Jump from GameHouse  June 1
geoDefense from Microsoft Game Studios  June 8
Sonic the Hedgehog 4 Episode 1 from Sega  June 15
Plants vs. Zombies from PopCap games  June 22
Angry Birds from Rovio  June 29
The Windows Phone blog has just posted a list of all the release dates for the games, we've added them above.  Before that post went live, we checked with Microsoft on news that Angry Birds wouldn't be coming until almost July, and why:
The shift in timing of "Angry Birds" as the final title in the Must Have Games lineup ensures we provide the best possible gaming experience on Windows Phone. –Microsoft Spokesperson
So it looks like we'll have to brush up on our Sonic the Hedgehog and Plants vs. Zombies while we wait for Angry Birds, but hey we're getting 6 new games instead of 1!