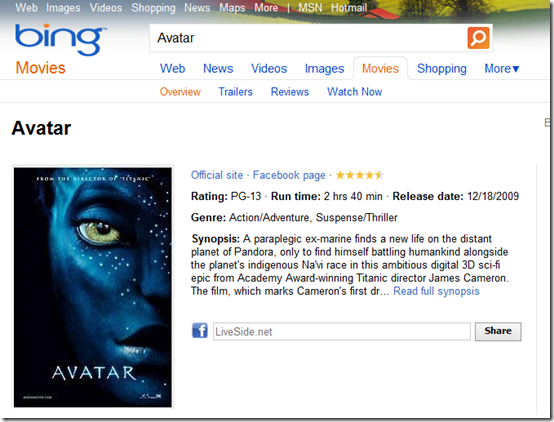 Today, Bing team officially announced two social features: One is the Bing News with Twitter public tweet updates that Kip talked about yesterday. Another is about enhanced Bing Entertainment sharing feature.
This week Bing released a new way to share movies, artists, musicians and television shows directly to your Facebook profile from Bing Entertainment. You can easily share "what's on your mind." after log in.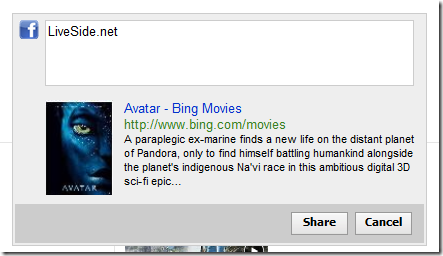 Unfortunately, these features are only available in the US.