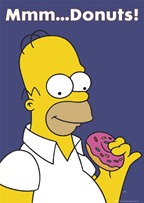 Microsoft started out touting its "NoDo" updates on a page with the overly optimistic name of http://www.microsoft.com/windowsphone/en-us/features/january-update.aspx, which was quickly changed back when we noted the name on January 5th to "whats-next.aspx", and ever since then it's been lots of rumors, a fitful start complete with bricked phones, some back-to-the-drawing-board delays, and now finally, official word that the "ill-fated" (our term) or "highly anticipated" (Microsoft's term) update is now beginning to roll out.
Some users are already reporting receiving NoDo, but the official word is that it may take "a few weeks" for the updates to filter out.  According to a Microsoft spokesperson commenting to WinRumors.com, the updates are starting out small, and in Europe:
"We've begun to gradually roll out the Copy & Paste update, starting small with open market phone customers in parts of Europe this week. More to come."
An updated official Windows Phone update history site lists a number of new features coming with "NoDo", or build #7390.  Along with the well known copy/paste functionality, Marketplace search improvements, and better performance for game loading, the site lists some lesser known "NoDo" improvements, including improved Marketplace features (ability to use a credit card outside the US, etc.), WiFi, audio, Bluetooth, messaging, and camera improvements, better Facebook integration, and some device specific improvements:
This month's update also includes software from several phone manufacturers that improves the performance of specific models. Naturally, if you don't have one of the affected models, we won't install this portion of the update on your phone.
Some Windows Phone user already have received the update, but we don't advise holding your breath for it just yet, it may be a while still:
To ensure quality, we release updates on a staggered schedule throughout the world. Many factors influence when you'll receive an update, including which phone model you have and which company provides your mobile service. We're committed to delivering updates in a timely manner, but don't be surprised if it takes a few weeks for us to notify you that an update is available for your phone.
Why Microsoft thinks we would be surprised at this late date that the update might not come for a few more weeks is beyond us, but there you go.
More information:
And oh, by the way, in light of the Amazon "Appstore" opening today with 3,800 apps, the Windows Phone Marketplace is currently adding apps at a rate of about 150 or more a day, and is currently up to 11,259.  We just downloaded 4th & Mayor, an excellent 4Square client written by Softie Jeff Wilcox, and Full House Poker from Xbox Live games.  Aside from the frustrations stemming from the fitful start of the NoDo update, one thing that's going very well for Windows Phone is the constant stream of new apps into the Marketplace.  Maybe it's not all gloom and doom after all!