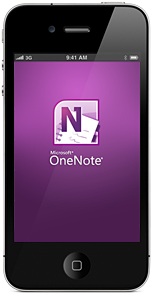 Microsoft released its very first official Office app for iPhone today – OneNote Mobile, which is available in the U.S. iTunes app store only and free for a limited time.
OneNote Mobile for iPhone is a note taking and organizing app. It allows you easily create and edit notes that can include text, photo and list. With automatic SkyDrive cloud sync capability, you can always keep your OneNote notes up to date on your iPhone, and access them from anywhere – your phone, your PC and browser.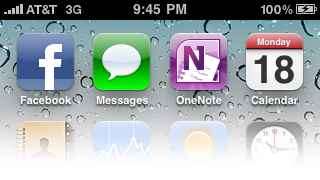 According to Mary Jo Foley, Microsoft senior director Jason Bunge said the native iOS version of OneNote Mobile app is the culmination of 18 to 24 months of development work by a team consisting of both Microsoft Mac Office and OneNote engineers. But Bunge didn't say whether other Office apps are in the devlopment.
OneNote Mobile is not Microsoft's first app for iPhone. The Software giant already makes iPhone more competitive than WP7 with Bing and Messenger among other apps. (Just don't forget you still hope to rival iPhone, Microsoft) SO what is next? OneNote for iPad or other Office components are coming?