We first told you about Fuse Labs Project Emporia back in November and now Project Emporia is already available for Windows Phone 7 via the marketplace.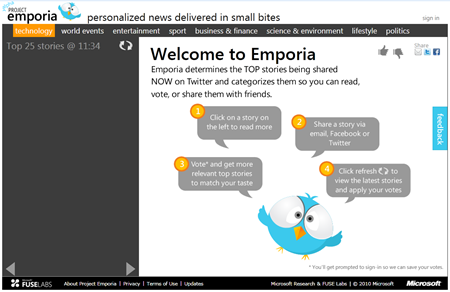 This sounds like a must-have app to me, well if you want to keep up with the news that is. Especially when I look at the screenshots WMPoweruser has up. I'll "steal" one of em….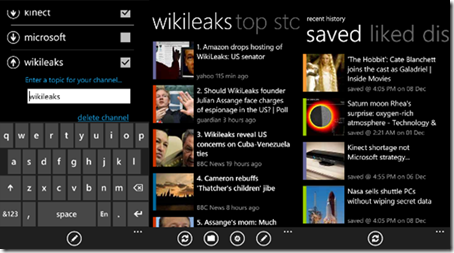 Go get Project Emporia!
Follow @projectemporia on Twitter