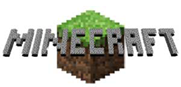 As expected, Microsoft announced today that it's acquiring Swedish game maker Mojang, makers of Minecraft. The deal, for $2.5 Billion US, gives Microsoft a new blockbuster gaming title, new inroads into education and programming, connection to a large and active social network, and significant opportunities to grow and expand the Minecraft franchise. Minecraft is, according to Microsoft, one of the most popular video games in history:
Available across multiple platforms, "Minecraft" is one of the most popular video games in history, with more than 100 million downloads, on PC alone, by players since its launch in 2009. "Minecraft" is one of the top PC games of all time, the most popular online game on Xbox, and the top paid app for iOS and Android in the US. The "Minecraft" community is among the most active and passionate in the industry, with more than 2 billion hours played on Xbox 360 alone in the past two years. Minecraft fans are loyal, with nearly 90 percent of paid customers on the PC having signed in within the past 12 months.
The Mojang team will join Microsoft Studios, alongside franchises like Halo, Forza, and Fable.
Mojang has also announced that Minecraft founders Markus Persson, Carl Manneh, and Jakob Porsér will be leaving after the acquisition. As for what will happen to Minecraft under Microsoft, which is currently based in Java and in some need of building out its server capacity, the company left a few hints in the press release:
Microsoft's investments in cloud and mobile technologies will enable "Minecraft" players to benefit from richer and faster worlds, more powerful development tools, and more opportunities to connect across the "Minecraft" community.
As Ben Thompson notes over at Stratechery.com, some changes in pricing structure could greatly benefit Minecraft's contribution to the bottom line:
Minecraft, though, has the potential to make a lot more money; currently, Mojang only makes money off of players once: when they buy the game. All of those additional hours of play are essentially free. Contrast this to a game like the legendary World of Warcraft, which has made somewhere between $10 and $20 billion over its lifetime through a combination of up-front purchases and subscription fees and you realize that Minecraft founder Notch may be gaining his sanity at the cost of a lot of potential earnings.
How much of Minecraft will be rebuilt to take advantage of Microsoft's cloud will remain to be seen, but that may be very well a part of its promise to deliver "richer and faster worlds".
Are you Minecraft players? Are you excited by the news?