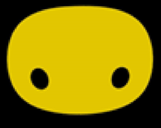 Late last night (Pacific Daylight time – mid-Wednesday morning in China), Microsoft announced the expansion of Cortana to two new markets in beta, China and the UK, as well as the alpha release of the personal digital assistant for Windows Phone in India, Australia, and Canada. In addition, Microsoft announced the upcoming release of the Developer Preview of Windows Phone 8.1 Update 1, coming next week if you've signed up for the Developer Preview (ie: get beta software sooner) program.
Cortana isn't only coming to China and the UK, it's coming with a local flair, and in the case of China, even with a local face. Microsoft's Joe Belfiore made the announcements at a press event in China, and also in a blog post on the Windows Phone blog. The Chinese version, complete with a new icon that our friend PicturePan2 from LiveSino dubbed the "dumpling face", comes with a number of local features developed by a team at Microsoft China, according to the blog post:
She has an alternative form which has a different visual appearance, animations, and sounds. She supports Chinese (Mandarin) in voice, text, and speech. She also has specialized suggestions tuned specifically for people living in China, like air quality information in weather cards, information about driving restrictions, and the ability to track local TV shows and celebrities. She can look up English words in the Bing Dictionary for people looking to brush up on their English.
The UK version is also localized (or perhaps more aptly, localised), with UK English spellings and pronunciations, English Premier League and London Stock Exchange data, and more. Not to be outdone, the already in beta form US version is also being updated, including hands-free integration with Bluetooth car systems, working by treating Cortana as a contact in your Bluetooth kit and allowing you to "call" Cortana and then interact with her.
The new Windows Phone 8.1 Update 1 will bring some much needed functionality to Windows Phone, functionality that already has existed for quite some time on both the Apple and Android platforms, although with a bit of a Windows Phone twist. Live Folders will allow you to group apps in Folders on your Start Screen, but unlike the Nokia –built app that came out last year, Microsoft's Live Folders will persist an apps Live Tiles, even within the Folder. This looks to be a good improvement for the OS as a whole, and an upgrade from the Nokia version.
Xbox Music continues to gain improvements, or at least regain some regressions, as Windows Phone 8.1 inexplicably removed a number of features from Microsoft's last-man-standing music app:
From background sync of your collection, to swipe to advance, the product has been continually adding features in every two weeks for the past few months. And in the coming month, there will be a "quickplay" of recent playback activities, and support for Kids Corner. Some of these features/improvements are already there in the latest Xbox Music app with the Windows Phone 8.1 release, but some (Live Tile in particular) are specific to the Windows Phone 8.1 Update. More to come!
Other improvements in the Update include a Store Live Tile, SMS merge and forwarding, and an "Apps Corner" for displaying apps in a "sandbox" mode, for use in business applications.
From the looks of the comments on the Windows Phone blog post, Microsoft still has work to do, as commenters have been quick to make further requests and point out deficiencies, including
Full email attachment support
No device backup
No SMS backup
no static IP address for wifi
video viewing issues
Office and OneNote are now better on Apple and Android than they are on Windows Phone
etc.
Of course, there are also a number of the usual cries for "support my country", always a frustration.
With Windows Phone 8.1, do you have what you need on Windows Phone? What are you waiting for? What pleases you the most, and what frustrates you the most?