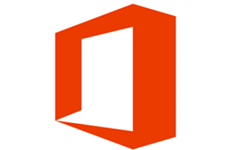 Microsoft has been sending out invitations to an event set for March 27th in San Francisco, with opening remarks to be delivered by new CEO Satya Nadella, and rumored by the likes of The Verge and All About Microsoft to be the coming out party for Office for iPad.
According to Tom Warren at The Verge, the new app will be similar to the previously released Office for iPhone:
We understand the iPad variant of Office will be similar to the iPhone version, and will require an Office 365 subscription for editing. We're told that document creation and editing is fully supported for Word, Excel, and PowerPoint apps. Overall, the interface and features are expected to be similar to the existing iPhone version.

Nadella's unveiling of Office for iPad will be the first major press event for the new CEO.
Nadella is expected to concentrate his first ever public appearance on the larger theme of "cloud first, mobile first" while introducing the new suite for iPad. While Microsoft watchers are also waiting for a new "Modern Windows" (read: Metro) version of Office for Windows 8.1, what Mary Jo Foley says is coming with code name "Gemini", from what The Verge is saying Office for iPad won't be giving us an early peek, sticking with the current Office for iPhone interface.
Microsoft has been rumored to have been working on Office for iPad for quite some time, and Microsoft has said that it would be released when it was ready and when it made economic sense to do so. One stumbling block may have been Apple's App Store Review Guidelines, which don't appear to allow Microsoft to upsell Office or even OneDrive without cutting Apple in on their 30%:
11. Purchasing and currencies

11.1 Apps that unlock or enable additional features or functionality with mechanisms other than the App Store will be rejected

11.2 Apps utilizing a system other than the In App Purchase API (IAP) to purchase content, functionality, or services in an app will be rejected

11.3 Apps using IAP to purchase physical goods or goods and services used outside of the application will be rejected
Since Microsoft is again requiring a previously purchased Office 365 account to use the app, as they do with Office for iPhone, we're guessing that Apple isn't waiving the requirements, and that to get around having to pay Apple 30% of an Office 365 purchase, they're requiring it beforehand.
Microsoft on Monday announced new pricing for "Office 365 Personal", for $6.99 per month for one computer and one tablet, which paves the way for a new lower cost entry point for Office for iPad.
No word yet on whether or not the March 27th event will be webcast, we won't be in San Francisco until the following week for Build, but we'll keep you updated.