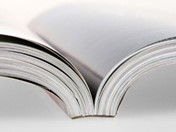 Last October, we caught a mention of a new team at Microsoft, the "Xbox Music, Video, and Reading" team, responsible for the currently available Xbox Music and Video apps, and apparently more than that. Now, thanks to a newly posted jobs listing at Microsoft Careers, we're able to learn just a bit more about the "reading" part of the equation.
The posting is for a Software Development Engineer on the Music, Video, Reading (MVR) team, and describes the team:
The Music, Video, and Reading team has been brought together in Devices & Studios (DnS) as THE Microsoft team laser-focused to deliver the next generation of media content experiences across devices powered by the services and magic of Xbox LIVE.

Our Mission:

We will build amazing experiences that consumers and partners love and are proud to show their friends. These products will be effortless, intuitive and delightful. We will have laser focus on our customers' needs, and our customers will be able to enjoy and share their media the way they want, seamlessly across the TV, Mobile and PC screens with a consistent family feel.
.. and the job:
As an SDE, you will be on the team building a groundbreaking interactive reading app on Windows, which incorporates books, magazines, and comics.
The team apparently will have offices in Seattle, Redmond, London, and Paris, according to the job listing, but "will work as one (team)".
In April of 2012, Microsoft invested some $300 million in a partnership with bookseller Barnes and Noble, creating a "newco" eventually called Nook Media LLC (a subsidiary of Barnes and Noble). There's no mention of the Barnes and Noble affiliation with the Xbox Reading venture, other than their concurrent interests, but Microsoft definitely appears to have plans to expand beyond Music and Videos.
(via LiveSino.net)