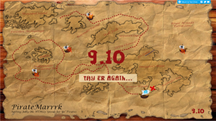 Microsoft first unveiled a developer preview of Internet Explorer 11 for Windows 8 earlier this year at Build, and then shortly after that released a version for Windows 7, in July. Since then, IE 11 Release Preview for Windows 8.1 was released, and the Windows 8.1 RTM version available now on TechNet and MSDN even includes a "final" version of IE 11 (we'll see how much if any it changes between now and the official launch of Windows 8.1 on October 18th). Today, Windows 7 users will be able to catch up, as Microsoft announced the release of IE 11 Release Preview for Windows 7:
In July, we released the IE11 Developer Preview for Windows 7. With that release, we brought IE11 to Windows 7 and encouraged developers to download the browser and test their sites. Today, we invite a broader audience of tech enthusiasts and consumers to download and experience IE11 for Windows 7. This release also signals the final preview release before general availability of IE11 for Windows 7 later this fall. IE11 for Windows 8.1 will coincide with Windows 8.1 GA (starting at 12:00am, October 18, in NZ) – making IE11 available to more than 50%of all desktops worldwide.
IE 11 includes a number of improvements for touch interfaces, and includes Microsoft's first implementation of WebGL, which will be used to power Bing's upcoming new version of 3D Maps, PhotoSynth 2, and probably much more.
Microsoft is also pouring on the marketing for IE 11, introducing a new video that tries to get you to "rethink your relationship with Internet Explorer:
[youtube_video]5P0C6ygJ-VA[/youtube_video]
and updating the browseryoulovedtohate.com. You can read more about IE 11 and Windows 7 on the Exporing IE blog, and on the IE Blog on MSDN, which dives a bit deeper into IE 11's "30% faster" web experience, and includes a slightly drier but perhaps more content filled video of its own.