A few days ago we reported some specifications for the next iteration of Microsoft's Surface tablet, dubbed the Surface Pro 2. Also rumored are the Surface 2 (the Windows RT version of the tablet), as well as a potential Surface "mini". However, it appears that is not all Microsoft has planned for its Surface hardware line-up. Sources from Neowin and WinSupersite had revealed that Microsoft is also planning a range of new Surface accessories to complement its devices, and these include the Power Cover and a Docking Station. Below is a summary of both accessories, according to reports.
Power Cover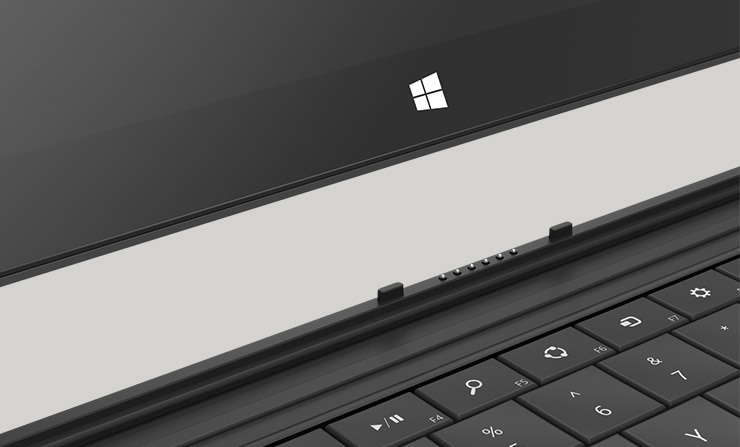 Microsoft during a Reddit session earlier this year revealed that the current Surface Pro contains a new connector at the bottom of the device that act as an "accessory spine" that can allow "future peripherals that can click in and do more", and hinted at a possible accessory that allows extra battery to be attached to the Surface Pro.
The Power Cover seems to be what they were referring to back then, which is a keyboard cover similar to the Type Cover (with actual keys) but with a battery pack that can extend the battery life of the Surface. Whilst the Surface is charging, the Power Cover will be recharged too. The cover will weigh about 1.1 pounds (520g) and 0.38 inches (9.75mm) thick. and will be compatible with the current Surface Pro, Surface 2, and the Surface Pro 2. Given the current Surface RT does not have the supporting connector, the Power Cover cannot be used.
Docking Station

During the Reddit session, on the topic of the lack of docking stations for the existing Surface devices, the Surface team hinted at another potential use of the upgraded Surface Pro connector, saying that by looking at the connector "you will notice additional contacts that provide opportunity for more cool things to attach."
Indeed the team is also planning a Docking Station for the Surface family of devices. Described by Paul Thurrott as a "hulking device where the Surface Pro/2 slides in at an angle and is held in place with by arms on the side that are pulled out to release the tablet", the Docking Station will provide an extra mini DisplayPort, one USB 3.0 port on the side and three USB 2.0 ports on the back, a 1Gbps Ethernet port, as well as a dedicated microphone and headphone/speaker ports for the docked Surface. Interestingly, the Docking Station is said to be compatible only with the Surface Pro and Surface Pro 2, but not their Windows RT counterparts (the Surface RT and Surface 2).
Both the Power Cover and Docking Station are expected to ship after the Surface 2 and Surface Pro 2 launch later this year.