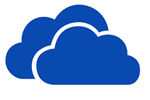 The SkyDrive team has been on a roll recently. Only one month ago the team gave us a major update of their service, bringing us a new Shared view, text editor, new sharing capabilities, and more. Today the SkyDrive team has rolled out yet another update, this time bringing the ability to extract text automatically from images using Bing's optical character recognition (OCR) technology. Check out the screenshot below: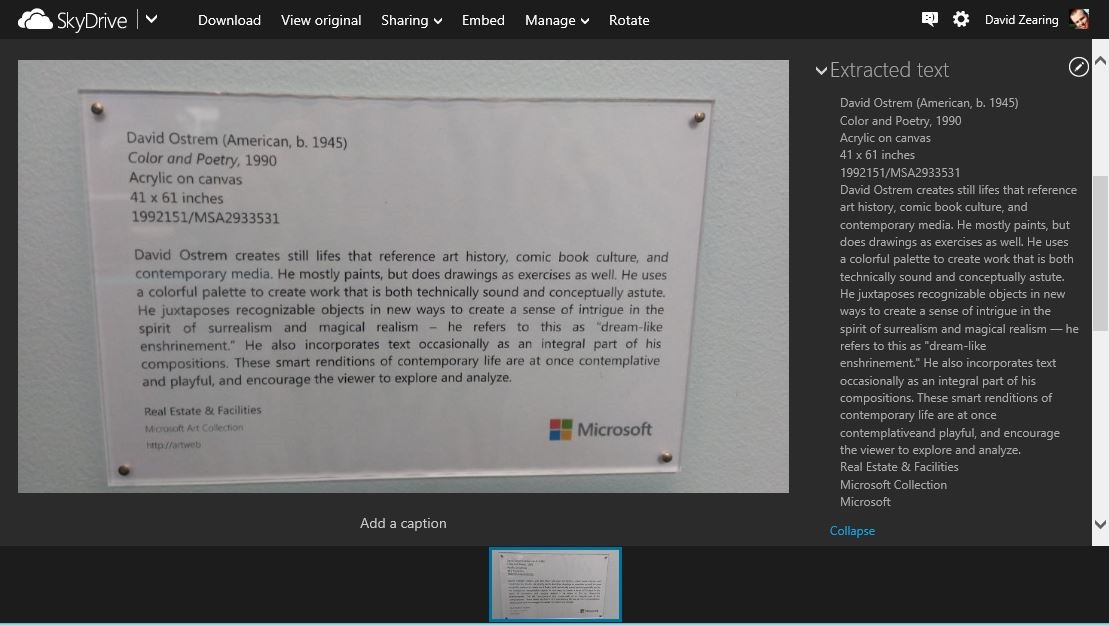 The screenshot above shows an example of when this feature could come in useful. Other example scenarios include when you want to take a photo of a product label at a store, a picture of a magazine article or ad, or a snapshot of a sign with info you wanted to remember. The text will be automatically extracted and displayed on the Properties pane on the right. With both Windows Phone 8 and Windows 8.1 having the ability to automatically upload photos onto your SkyDrive camera roll, this feature could come in handy.
Microsoft has OCR text extraction capability built in their Microsoft OneNote product, allowing users to search texts within their notebook's images. However, the cloud-based OCR technology used here in SkyDrive is based on Bing's OCR API control available on the Windows Azure Marketplace. The SkyDrive team intends to build on this capability in future releases and is currently asking for users' feedbacks. In addition, Microsoft states that this is only "the first of several features that will make your SkyDrive photos smarter", with more features coming in the future. LiveSide previously exclusively reported that SkyDrive.com is expected to get recent activity feeds, folder mounting, and support for "co-owners" permission level.
According to the SkyDrive blog post, this feature is available in English, Portuguese, Spanish, French, and German based on your browser language (rather than the country you're located in), and supports most common image formats. The feature should be rolling out right now to all SkyDrive users.