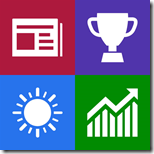 When Windows 8 was released last October, Microsoft released a series of "Metro"-styled Bing apps designed for the Windows Store – Bing News, Bing Sports, Bing Weather, Bing Finance, and Bing Travel. These apps received some significant updates since their initial release, making them even more useful and user friendly, but they remained  available only on Windows 8 and Windows RT. It appears Microsoft had been hard at work to port some of these Bing apps over to the Windows Phone platform, and today the Bing team has announced the availability of four Bing apps for Windows Phone. Check them out below:
Bing News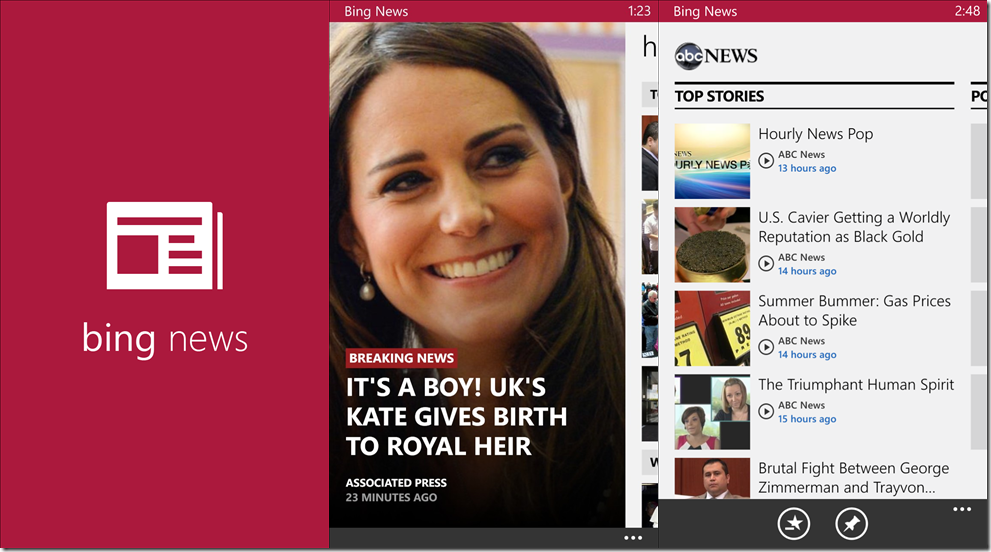 The Bing News app allows users to keep tabs on the latest headlines and videos of breaking news from leading local and regional news sources from around the world, including Associated Press, Reuters, Gizmodo, The Guardian and more. Users can track specific story categories, topics, or news sources that matters to them, rearrange them so that the news that matters appears on top, and pin their favorite news source or topic to the Start screen with Live Tiles.
You can download the Bing News app by clicking below:

Bing Sports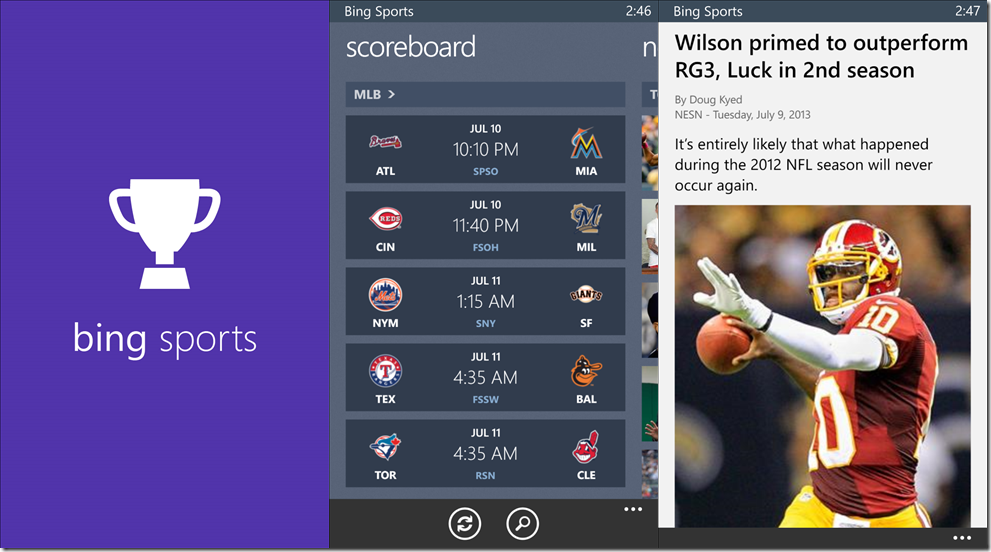 The Bing Sports app lets users keep track of the latest scores, headlines, videos, photos, schedules, standings, and statistics of their favorite sports – including soccer, football, baseball, cricket, racing, tennis, hockey, and basketball. With Live Tiles, users can pin their favorite sports team to their Start screen for quick access to team news, scores, and league standings.
You can download the Bing Sports app by clicking below:

Bing Weather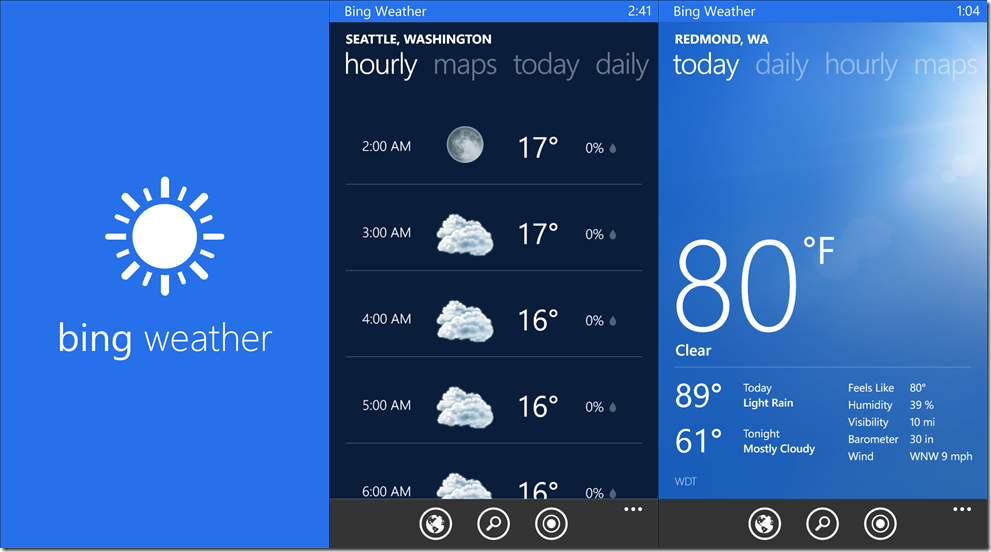 The Bing Weather app lets users stay up-to-date with current weather conditions including temperature, precipitation and wind of locations around the world. Users can follow the weather with dynamic satellite, temperature, precipitation, cloud cover and radar maps, and also drill down to daily weather conditions, explore historical data and view charts for temperature and precipitation. With Live Tiles support, the tile will automatically update based on the user's current location, and users can also pin tiles for their favorite cities.
You can download the Bing Weather app by clicking below:

Bing Finance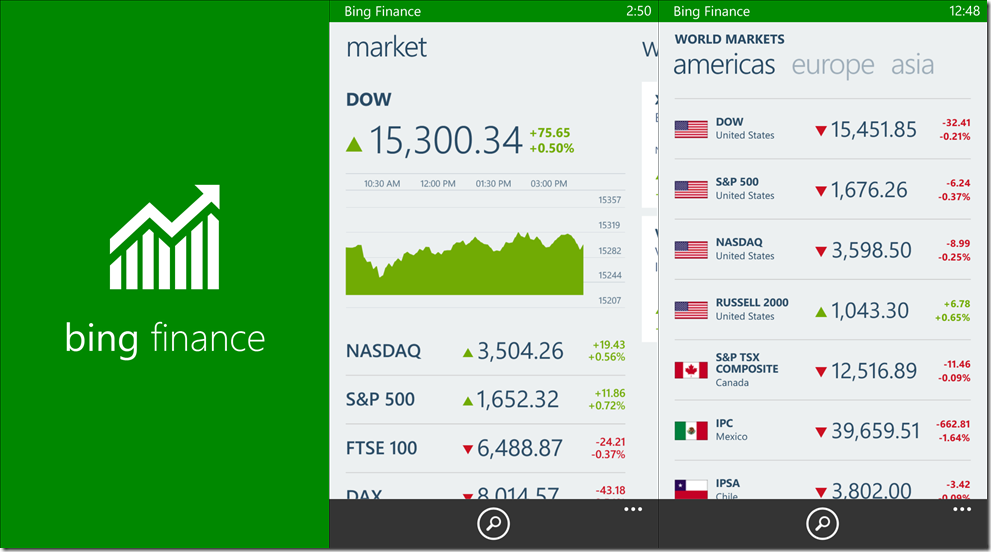 The Bing Finance app allow users keep track of financial news (including Bloomberg, CNBC, and Fox Business), market info, currency conversions, stock performance, and company overviews with customisable interactive charts. Users can set up a watchlist to keep track of their favorite stocks, and pin the to the Start screen with up-to-date Live Tile updates.
You can download the Bing Finance app by clicking below:

Interestingly, the Bing Travel app did not have a port over to Windows Phone, given the Windows 8/RT version had been around for quite a while. Microsoft currently also has a Bing Translator app available in the Windows Phone Store, along with Bing Search and Bing Maps integrated directly in the OS. The company also has two new apps – Bing Food & Drink and Bing Health & Fitness – coming to Windows 8.1 later this month. It will remain to be seen whether Microsoft will bring these apps to the Windows Phone platform in the future.