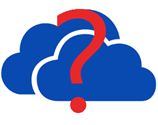 As reported by Tom Warren at The Verge, Microsoft has decided after all not to appeal a decision stemming from a lawsuit restricting Microsoft from using the "SkyDrive" name anywhere in the European Union.  Microsoft had planned an appeal, but has decided to drop that and rename their consumer cloud storage service.  Microsoft does hold a trademark for SkyDrive in the US, but BSkyB holds trademark rights to "Sky" in the EU, and they won a trademark suit in April that held that Microsoft was infringing.
In a statement to the press by BSkyB and Microsoft, the two companies said:
According to the settlement, Microsoft will not pursue its planned appeal of this decision and Sky will allow Microsoft to continue using the SkyDrive name for a reasonable period of time to allow for an orderly transition to a new brand. The agreement also contains financial and other terms, the details of which are confidential.
Back when we were first reporting on the existence of a cloud base storage service being worked on by Microsoft, it was known as "Live Drive", but as Microsoft subsequently drove the "Live" branding into the ground, we doubt they'll go back to that. With the recent reorganization, and the consolidation of all marketing efforts under Tami Reller, will Microsoft take a step back and take a new look at its naming strategy for consumer services? Microsoft also recently backed off the naming of "Metro" after pressure from a German retailer, never pursued the "Modern" name, and after dropping the "Windows Live" branding just walked away from the idea of an overall name for their consumer services. Will they take another look?
Just yesterday, Microsoft released a set of updates to SkyDrive, and pushed both the service and the name in blog posts and in a session on Reddit.com, and deferred a question on the renaming, claiming that "as engineers", they weren't qualified to comment.