Nokia Lumia 1020 has passed Chinese TENAA certification, the radio communication device regulator in China. According to the TENAA cert information, the new announced smartphone is labeled as "Nokia 909", which was said to be the original name of Lumia 1020. Interestingly, Nokia China has launched a new annoucement page for "Lumia 1020".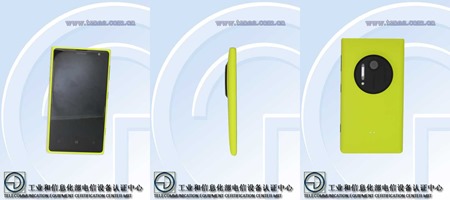 At the "Zoom Reinvented" event, Nokia announced China is one of the markets which will get Lumia 1020 before the end of this quarter. However, the Finnish company is yet to announce Lumia 1020/Nokia 909 pricing and launch date in China. For now, you can pre-order Lumia 1020 through AT&T, Best Buy and Microsoft Store in the US.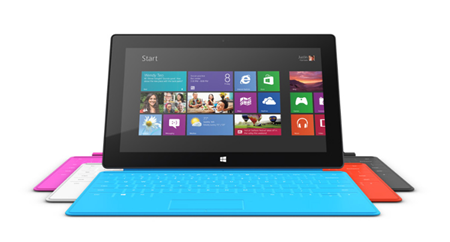 Surface RT and Surface Pro
Microsoft's reseller partner Digital China is offering Surface Pro 256GB to business customers in China. As reported earlier, Surface Pro 256GB is only available in Japan and later US channels.
Also, Chinese customers can get Surface RT price cut deal like the rest of the world as well. Since July 14 to Sept 30, with price of each Surface RT model getting cut by $195, all Surface channels in China has been updated with new prices.
Microsoft Store in China
At WPC 2013 last week, Microsoft COO Kevin Turner announced Microsoft retail stores come to China soon within fiscal year 2014. Though we don't have any further info about where and when will the first store will be opened. According to recent Microsoft job description (1, 2), Microsoft is hiring physical retail store operation directors which will need to work in Shanghai. Microsoft is believed to come to Shanghai first – and if so, I will definitely report the grand opening.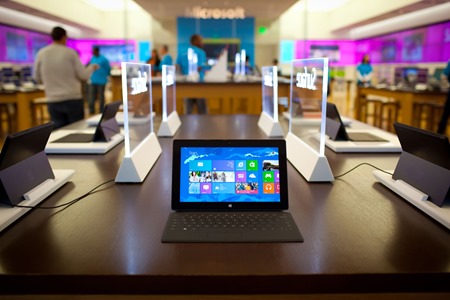 Apple has total 11 Apple retail store presences in China till now, with 3 stores each in Shanghai, Beijing and Hong Kong, and another 2 stores in Shenzhen and Chengdu. We understand these cities are already on Microsoft's retail location candidate list.