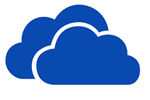 Back in May, Microsoft introduced a new "All photos" view to SkyDrive.com, allowing users to quickly view a timeline of all their photos across folders. What's great about the "All photos" view is that it is organised into groups by event and time, meaning that if you've taken a bunch of photos at a birthday party, then a few hours later you took a photo of your parking spot, it will intelligently know that they're separate events and hence show then in different groups.
Unfortunately, the "All photos" view literally displays, well, all of your photos on SkyDrive. Whilst you can quickly jump between dates, one of the biggest complaint is that you cannot filter the photos to show only those from a particular folder (such as your "SkyDrive camera roll"). This is about to change.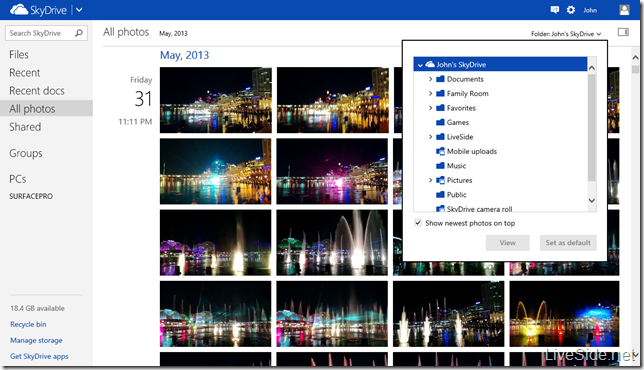 LiveSide understands that in an upcoming update, Microsoft will add a folder filter to the "All photos" view, as shown in the screenshot above. Users will be able to select which folder they'd like to show photos from in the timeline, and also set that folder filter as the default view for "All photos".
Of course, this is only one of the many new features coming to SkyDrive.com. Just yesterday, we reported that SkyDrive.com now supports the viewing of panorama image files. Previously, we've also exclusively reported some of the other new features coming to SkyDrive.com, including a web-based text file editor and recent activity feeds. Stay tuned as we bring you more exclusive news on the future of SkyDrive.