Last week we reported that Microsoft is expected to launch a web-based version of its Xbox Music service sometime this week, and today the service is now online.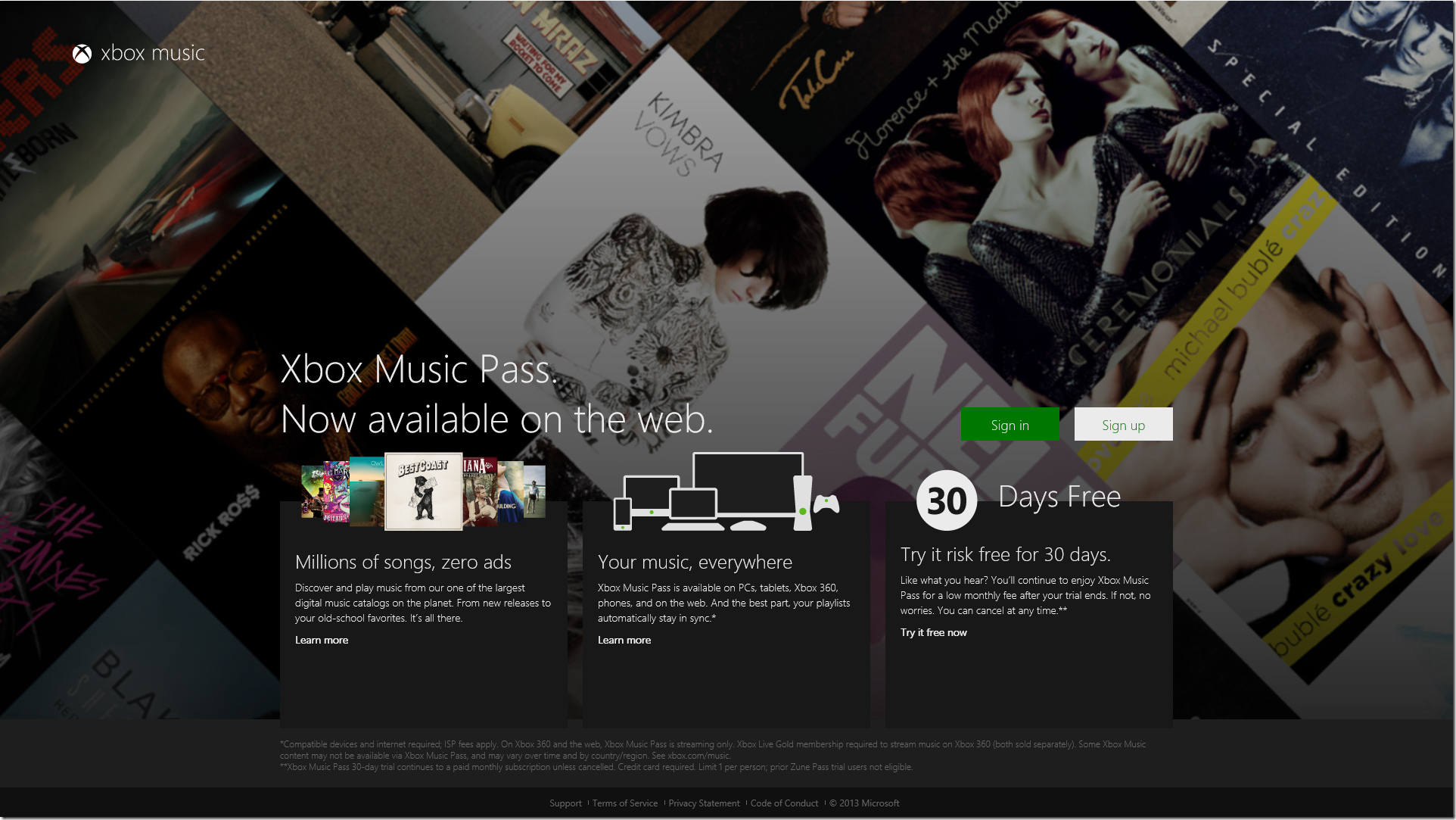 Available at http://music.xbox.com, the service greatly resembles the newly redesigned Windows 8.1 Xbox Music app. It allow users to access their Xbox Music Collection online (those that are matched), browse the entire Xbox Music library by artists, albums or songs, search for music, as well as create and manage playlists which are then synced to their Windows 8, Windows Phone 8 and Xbox 360 devices.
One caveat is that Xbox Music on the web requires a Xbox Music Pass subscription. New users can try out the service for free for 30-days if they wish, but a credit card is required and after 30 days it will automatically move you to a monthly subscription unless you cancel it.
Of course, we are still waiting on other promised features for Xbox Music, including cloud storage for music not in the Xbox Music catalogue, as well as other "unique social features" that lets you share music experiences with friends and family.

(Thanks to LiveSino.net for the images!)