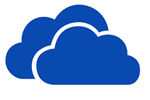 With the introduction of Windows 8 (and Windows RT), Microsoft enabled the ability for users to synchronise their personal settings – such as desktop themes, lock screen and backgrounds, saved passwords, language settings, IE history and favorites, and app settings – across their PCs via SkyDrive. Whilst this proved to be useful for users who owns multiple PCs or would like their settings back when they reset their PC, one of the interesting scenarios is that users might want to refresh their settings back to default and start from a clean slate. However, even after resetting their Windows 8/RT PC, once the user signs back in to their Microsoft account, all of their personal settings will begin syncing from the cloud again.
Thanks to Paul Thurrott from WinSupersite.com, Microsoft has in fact provided a facility on SkyDrive to allow users to erase their Windows 8/RT synced personal settings from the cloud. All you have to do is visit http://skydrive.live.com/win8personalsettingsprivacy and you will be presented with the following screen: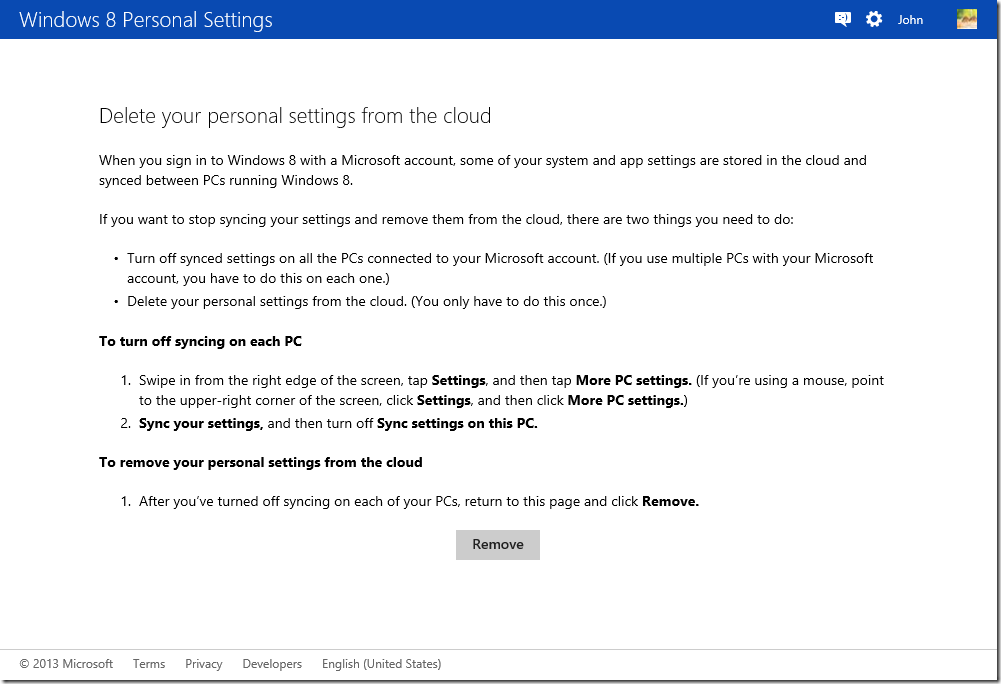 Now before you go and click the "Remove" button, you do have to first turn off syncing on each Windows 8/RT PCs that are connected to your Microsoft account (perhaps because if you leave them on, they will start syncing again immediately as soon as you have clicked the "Remove" button). To do so, simply follow these instructions:
Swipe in from the right edge of the screen, tap Settings, and then tap More PC settings. (If you're using a mouse, point to the upper-right corner of the screen, click Settings, and then click More PC settings.)
Click Sync your settings, and then turn off Sync settings on this PC.
Repeat these steps for each PC that is connected to your Microsoft account.
Words of caution – make sure that you are certain about erasing your synced settings before clicking "Remove", as there's way of recovering those settings once you have followed the instructions above. Perhaps there may be a good reason why this page is so hidden away.