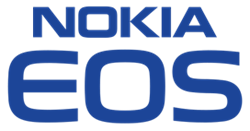 Following the initial range of Nokia Windows Phone 8 devices in 2012 – the Lumia 920, 820 and 620 – the Finnish company is already planning their upcoming range of Lumia devices. The Verge today reports that the company is planning a Windows Phone 8 device codenamed Nokia "EOS", possibly named after the Canon camera brand, which will feature a 41-megapixels camera sensor found in the Nokia 808 PureView device. Below is a quote from The Verge:
Codenamed EOS, sources familiar with Nokia's plans have revealed that the device will include a similar sensor that's found on Nokia's 808 PureView handset. The upgraded sensor for Windows Phone means the EOS will be ranged as a high-end Lumia in the company's range of devices for 2013.
The device is also said to come with aluminium casing, a move away from the polycarbonate body that is signature in the current range of high-end Lumia devices. Previous rumors revealed that Nokia is also planning another Windows Phone 8 device, codenamed Nokia "Catwalk", that will feature an aluminium casing that is designed to be lighter and thinner than its predecessor – the Nokia Lumia 920.
The Verge also reports that besides the Nokia "EOS" and "Catwalk", the company is also planning another mid-range Windows Phone 8 device that is expected to debut in early summer of 2013. All three devices may see their debut at the upcoming Mobile World Congress, to be held in Barcelona between 25-28 February, 2013.