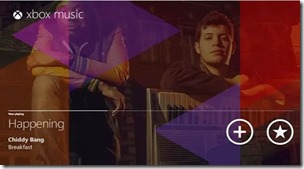 Microsoft recently just announced their Xbox Music service during E3 which will be coming to Xbox 360, Windows 8, and Windows Phone 8 devices. However, whilst this confirms the official killing of the Zune brand, it raises many questions as to how this will be different from the old Zune Music service, and Microsoft's announcement has been vague regarding this. However, Paul Thurrott from WinSupersite has heard a few extra tidbits about the upcoming Xbox Music service that Microsoft didn't mention during their announcement, and one of this is SkyDrive integration. Here's a quote from Paul Thurrott:
[There] are a few more things I do know about, and I suspect much more we'll learn in the months ahead. But here are a few more tidbits that Microsoft didn't discuss.

SkyDrive integration.  As I discussed in Windows Phone 8 Preview, Microsoft's Joe Belfiore revealed that the SkyDrive cloud storage service, which now only supports documents and photos explicitly, will be opened up to music as well. "When I browse into the Music experience, my songs are automatically there, I can just click play without ever having to sync," he said during a leaked video for Microsoft's Windows Phone partners at Nokia.
The story about comprehensive music support in SkyDrive had been on and off. Back in 2011, we've been hearing rumors about SkyDrive supporting music streaming to Windows Phone "Mango" (which didn't eventuate), and later on we've also heard news that a TechEd New Zealand attendee supposedly saw an official SkyDrive app which includes the ability to playback music directly from the folders (and the SkyDrive app was eventually released, but didn't see music playback support). So could Paul Thurrott be right this time with SkyDrive finally supporting music playback via Xbox Music? Perhaps we might find out more during the unveiling of Windows Phone 8 in two weeks' time!