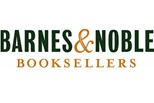 The big news today is that Microsoft and Barnes and Noble have announced a new partnership where B&N will spin off its Nook E-Reader and its educational books business into a new, as yet named "newco", backed by a $300 million Microsoft investment.
That $300 million will buy Microsoft an 17.6% share in the new company, at a valuation of $1.7 billion.  The new partnership will clean up a set of issues around Barnes and Noble's use of Microsoft patented technology in its current Nook e-reader, running Android.
The partnership announcement, of course, offers up as many questions as it does answers.  While the press release does state that there will be a new Windows 8 app coming, which Microsoft, this time through Barnes and Noble CEO William Lynch,  insists will reach "hundreds of millions of users" (as they continue to count their Windows 8 sales chickens before they hatch), there are also hints that a Barnes and Noble content library could be coming to "a broad range of Windows devices".
Will any of those devices be a new Windows e-reader?  And will it run Windows 8, or Windows RT, or even Windows Phone software?  And would a dedicated e-reader even make sense, or would Barnes and Noble and Microsoft concentrate on e-reader apps across existing (and future) tablets, phones, and desktops?
One interesting development in the partnership is the inclusion of Barnes and Noble's College business. The educational market is lucrative but changing rapidly, as college students are forced to pay thousands per year on single use and quickly outdated college textbooks.  Apple is known to be moving rapidly into the education market, as are Amazon and a number of other companies, and a stronger foothold in a newly evolving education market means tablet sales.  The battle will soon be on whether those sales, to the types of customers who will be making future buying decisions not only for their personal consumption but for also for the businesses they help to run,  are for iPads, or Kindles, or now, perhaps even Windows tablets.
And as Andy Lees, Microsoft President, says in the partnership press release:
The shift to digital is putting the world's libraries and newsstands in the palm of every person's hand, and is the beginning of a journey that will impact how people read, interact with, and enjoy new forms of content," said Andy Lees, President at Microsoft. "Our complementary assets will accelerate e-reading innovation across a broad range of Windows devices, enabling people to not just read stories, but to be part of them. We're at the cusp of a revolution in reading."
Amazon, with its Kindle, and Apple with the iPad, are not only proving the worth of ebook content for tablets, but they're just scratching the surface.  Can Microsoft, with Barnes and Noble's support, move into this lucrative market?  Or will Microsoft, yet again, be entering a market too late to make much of a difference?