A pair of posts on the Bing blogs today announced some new features for both Bing Maps and the Bing Translator App for Windows Phone.
First, with Bing Maps, the nearly 900 venue maps are now much easier to find, as you can now just click on a venue in Bing Maps to bring up the interior map.  Here, for example (since we're heading down to Los Angeles for E3), you can see that you now get the option to click on the venue map from the main map version to get to an interior map: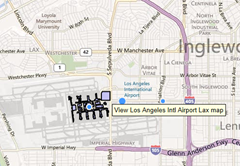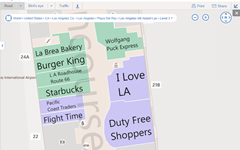 The venue map features, initially available in  the United States, United Kingdom, France, and Germany, are accompanied by additional information for local businesses, which you can click on to get more information.  Oh look, a sports bar right near the Convention Center!: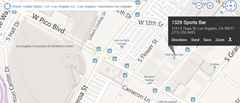 Bing Maps also makes a bit of a return to 3D mapping with a 3D mapping outline feature in road view once you zoom in far enough (available for US cities and in selected cities in the UK, Canada, and France: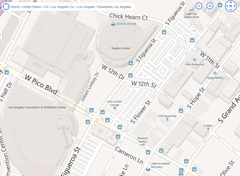 The Bing Maps announcement also includes one more little tidbit, not quite as glamorous but extremely useful: now, when you want to zoom in further to a map, just click on one of the place names.  Clicking on "California", for example, will zoom you in to a closer view without having to double click over and over again: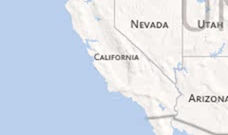 This has been a personal pet peeve forever, and is a welcome change.
Lots of new changes to announce for Bing Translator, too.  Our friend Vikram Dendi goes into lots of detail in the post, but maybe it's easiest to see, and be impressed by the app in this video:
Point, scan and translate, offline translation, type and translate, and speak and translate are all now available for Windows Phone.  Very impressive!