Today we were tipped off by @ParasValecha about a new design for Bing. Microsoft has been testing a few different designs for the search engine over the past few months and a few readers of Liveside have had access to them. However, those designs weren't too different from the current design of Bing, mainly the design just incorporated elements of the Metro UI.
However, it now appears that Bing has released a new design for a wider group of people in the US. I have tried Bing when set to the UK locale and it still uses the old UI but when set to the US I now see a new design (although I don't see it when using Chrome).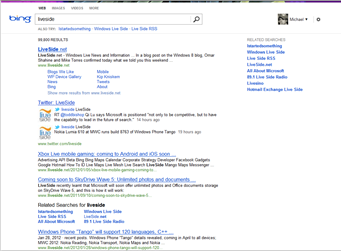 This new design is different from previous versions of Bing because the sidebar has now been moved to right. Suggested searches have been removed from the sidebar and now sit below the search box. The navigational elements on the page have all been reduced in size therefore giving more prominence to the search results. Another aspect of the design that has received more prominence is the user account controls with a user's profile picture being pulled from Facebook if they have signed in.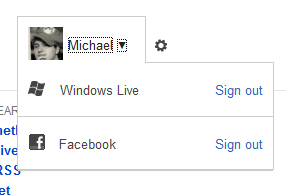 When clicking on the settings icon there is a new UI for all the settings, this UI has actually been live for quite a few weeks (also available in the UK) but it is good to see the matching UI on the Bing results page.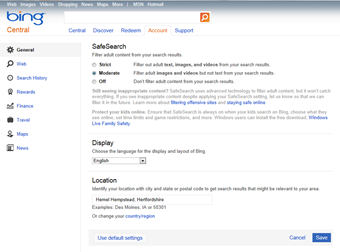 Sadly though, as you can see in the above screenshot, this new design is only found on the Bing web search results with elements of it seen in the settings page. I have looked at image results and Bing Maps but not found anything new with the design of those parts of the site.
There are a lot of events this week that Microsoft is hosting or taking part in and I wonder if this increased roll out of this design has anything to do with any of these events.
We don't know what Microsoft's plans are for this new design, it might not be final and might not be available for you but we certainly find it interesting that Microsoft is trying out so many variations of the design. Do let us know if you see anything else new with Bing. Try out the new UI in Bing.