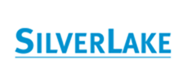 According to an article posted late last night on Reuters, a partnership of investors, including Microsoft and Silver Lake Partners, is reworking a bid for a minority stake in Yahoo!, which has been somewhat in limbo since it fired CEO Carol Bartz in September.
Silver Lake and Microsoft had previously offered to take on about a 20% share in the company, at $16.60 per share, and the new bid would be for a smaller percentage, but at a higher valuation, close to $20 per share, according to Reuters.
Yahoo! is considering several other options, as well, including a potential offer by Chinese e-commerce firm Alibaba, said to be preparing an offer to buy back the 40% stake that Yahoo! now holds in the company for some $4 billion, and a potential full buy-out offer from Blackstone Group LP and Bain Capital and Japan's Softbank Corp, for as much as $25 billion.
The new Silver Lake bid is said to include a provision that Yahoo! choose a new "world-class" chief executive that the consortium would support.  Yahoo! has yet to replace Bartz, and there has been some speculation that the Yahoo! board has held out on making any decisions unless they could control the choice of CEO, which, according to Henry Blodget at Business Insider, wouldn't make much sense:
A few days ago, I explained why (ed. note: the original) Silver Lake deal actually sounded like the best option for the company–provided the board could get a bit more money per share.

The reason the Silver Lake deal sounded like the best option was in large part because Yahoo's current board would effectively get canned and control of the company would shift to a new board and CEO.
Kara Swisher at All Things D compared the plan to sell, all or in part, to Beckett's Waiting for Godot, and indeed in terms of the fast moving internet age, this whole thing seems to be taking forever.
Microsoft, of course, has a vested interest in the health and operations of Yahoo!, with its search alliance partnership bringing Bing search results to searches on Yahoo! properties.  This week, Microsoft and Bing continued to show that they're inching upward in terms of US search market share, according to comScore, capturing 15% of US searches and catching Yahoo! (which has been declining in share since before the search alliance).