We all know that Microsoft added Twitter integration as part of the Windows Phone 7.5 "Mango" update. The integration allowed you to view Twitter feeds in your People hub, reply or retweet to them, post a new tweet, receive notifications of Twitter mentions in the Me tile, as well as integrating your Twitter followers with your contact list. However, the tweets you see in the What's New feed in the People hub were always limited to text-based tweets only. Even if the tweet contains a link to an image, the feed would display a link to the photo only, without actually displaying the image.
This seems to be changing recently, with Pocketnow.com reporting (and confirmed by myself) that some Twitter photos are now showing up in the What's New feed in the People hub, and because of this, they now appear in the Pictures hub too: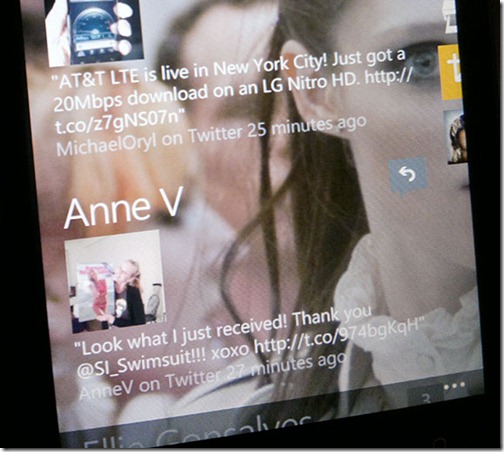 It seems like Microsoft had been doing some tweaks to its Windows Live backend to make this happen. Could this be related to the recent updates to Windows Live? Are you seeing Twitter photos in your Windows Phone What's New feed too? If you have noticed anything else different to your Windows Live social feeds, whether on Messenger or on Windows Phone, let us know in the comments below!