As part of the latest SkyDrive update today, as we predicted earlier, the rest of Windows Live web services received an update too, up to Wave 5 M2 (version 16.2). As part of this update, Windows Live Service Status, the website that allow you to keep track of the current status of Windows Live services, received an updated too: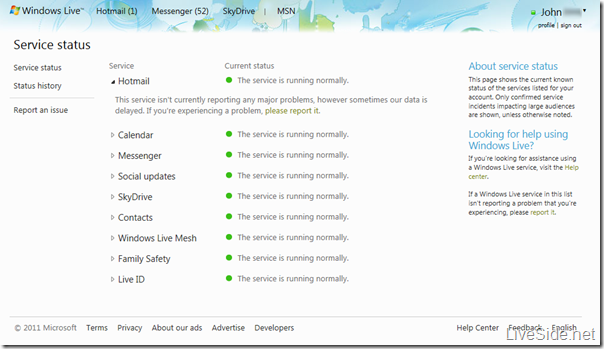 The update means that the service is now located at http://home.live.com/status, different from the previous status.live.com. Besides an URL change, the website itself also received some minor enhancements, now reporting real-time service status of Windows Live Family Safety and Windows Live ID as well. Given that Windows Live ID will become a core part of the upcoming Windows 8, it makes sense that this service needs to be monitored closely and provides the latest status info to its customers.
You can check out the new Windows Live Service Status website now at http://home.live.com/status.