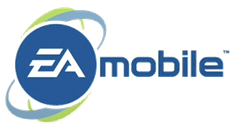 While Xbox LIVE games on Windows Phones are probably one of the more popular apps on the marketplace, the range of big-name titles do seem pale when compared to what's available on rival platforms such as Apple's App Store. In fact, we have spoken to a representative from Electronic Arts recently, and were told that EA had traditionally been focussing on the iOS platform in the mobile gaming space.
Well it seems this is set to change. During Nokia World 2011, Nokia and Electronic Arts announced that EA will be bringing some big-name games to Nokia Windows Phones. According to the Nokia Developers blog:
EA is going to bring 20 of the world's best games to Windows Phone for Nokia. "This time, we'll be designing our games for an awe-inspiring experience on Windows Phone for Nokia," Barry Cottle, Executive Vice President and GM for EA Interactive, said, noting that they plan to publish 10 games from EA as well as games from Chillingo, their indie publishing arm. There will also be seven games from the Hasbro line-up for Nokia users worldwide.
Check out one of the slides below (from PCMag):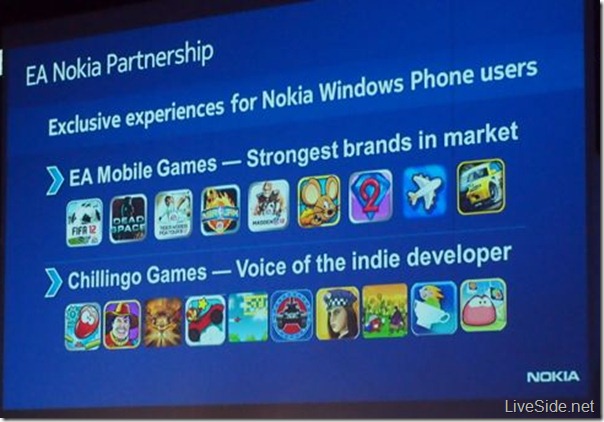 From the slide above, EA is set to bring several big-name games to the Windows Phone platform, including games like FIFA 12, Madden 12, NBA Jam, Tiger Woods PGA Tour, and third-person shooter Dead Space. This will also mean big-name titles from PopCap (which EA Mobile recently purchased), such as Bejeweled 2, will come too. Game titles from EA's licensee Hasbro, including Risk and Game of Life, will also come to Nokia Windows Phones: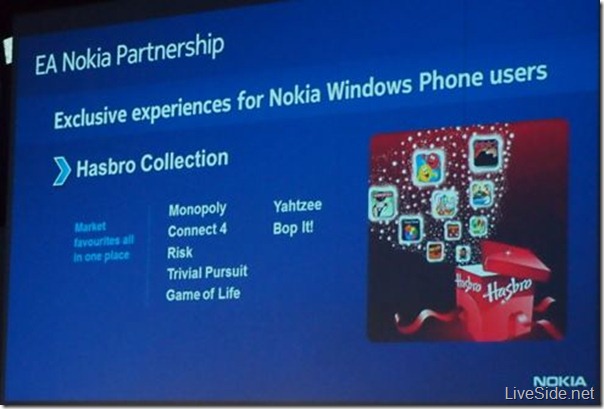 However, neither Nokia or Electronic Arts indicated when these games will be made available, or whether the games would later become available to other Windows Phones. It is anticipated that these games will be coming to Windows Phone sometime in 2012.