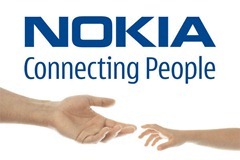 Ad Age is reporting that Nokia Windows Phones are likely to miss this holiday season in the US, as it pursues a Europe-first strategy for its Windows Phone launch.  Nokia is expected to unveil much of its Windows Phone strategy at Nokia World in London this week.  Earlier this year, at the Mobile Telecompaper conference, Nokia announced plans to launch Windows Phones first in 6 European countries: Italy, Spain, the Netherlands, Germany, France, and the UK.  Not much has been said about a US launch so far, or even if Nokia Windows Phones will be available in the US before next year.
Ad Age is expecting a big marketing and advertising push from Nokia in 2012.  According to a briefing document cited by Ad Age, Nokia has enlisted the Inferno Group, a "little known" London advertising agency, to lead marketing for the new handsets.  Inferno's campaign for "Nokia with Windows Phone" is set to launch this week, apparently at Nokia World, according to Ad Age, and indeed it looks like the Inferno Group is indeed getting ready for Nokia World:
[blackbirdpie url="http://twitter.com/#!/infernoagency/status/128413489948667904″]
Nokia is also looking for a San Francisco-area digital agency to expand on "Amazing Everyday", a "global creative idea" that will promote the idea that "hidden away in the everyday landscape are billions of little adventures", according to Ad Age.
Nokia has not had a strong foothold in the US, and its strategy to begin its Windows Phone push in Europe, and attack the US next year as it solidifies relationships with US carriers makes some sense.  Of course we can't wait for Nokia phones to arrive here, but for once it looks like this won't be a Microsoft US first launch, and our friends in Europe will finally get something before we do.