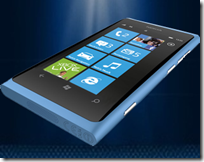 This time it's not a leak anymore, but it appears Nokia has actually placed some ad teasers during prime time in the UK, just a few days ahead of its Nokia World conference. According to reports, these ad teasers appeared during ad-breaks between X-Factor USA and X-Factor UK, as well as Harry Hill's TV Burp. MyNokiaBlog had managed to capture some high quality videos of these ad teasers, which you can check out below:
[youtube_video]yWKgbXEiiZI[/youtube_video]
For those who had been following Nokia and Windows Phone news (from LiveSide), those with an sharp eye would notice that the device that is shown is the Nokia 800 or codenamed "Sea Ray". While the device looks visually similar to the recently released MeeGo-based Nokia N9, there are several clues in the adverts that gave it away that this is a Windows Phone: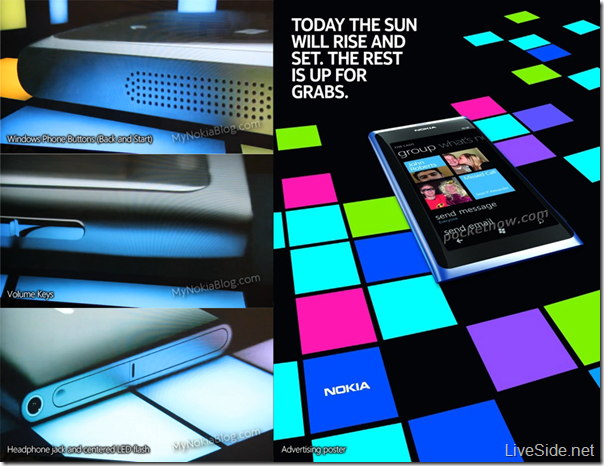 From the video above, you can see Windows Phone's Back and Start buttons clearly shown on the device (top left image). Further, the LED flash on the back of the device is also centered (bottom left image), which differs from the N9 but matches what was shown in a leaked video of the Nokia "Sea Ray". The flashing square lights in the ad also resembles the recently leaked poster for the Nokia 800 (as shown on the right, above), further suggesting that it is a Nokia Windows Phone being shown.
It looks like Nokia is definitely gearing up the advertisements for its first wave of Windows Phones. All will be revealed in 3 days during Nokia World on October 26th. Stay tuned!