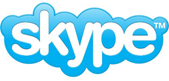 In an interview with Forbes, Skype VP/GM of products and marketing Neil Stevens provided for the first time a bit more detail about how Skype will fit in with Microsoft once the 8.5 billion dollar acquisition deal is approved by European regulators, expected by the end of the year.  Stevens, while mentioning Skype integration with Xbox, Lync, and upcoming Windows 8 devices, confirmed that a mobile version of Skype for Windows Phones is coming.
Skype wants to create an app "that doesn't feel like an app", something only possible with access to "deeper levels of the OS", according to Stevens:
"A Windows Phone app, if done well, can show people what a really great Skype experience is like when there are no hardware or vendor limitations," says Stevens.

Skype runs into those very limitations when developing for Apple's iOS operating system or Android, according to Stevens. Apple, for example, doesn't let Skype touch the iPhone's video processor or address book. Google allows the latter, but not the former. "We're disadvantaged against [Apple's video-chat service] FaceTime because of this closed environment," says Stevens.
No word as of yet about any kind of interim Skype app for current or Mango Windows Phones, although we doubt either Microsoft or Skype would want to wait until the next release of Windows Phone to provide any sort of integration.
Stevens also said that while the kinks are still being worked out on Skype's Facebook online video-chat service, it will be ramping up in the next few weeks, and there will be lots more to come:
Once Facebook webchat is deployed, Skype will add the ability to make outbound calls to landlines and cellphones from within Facebook and to call from Skype into Facebook. Some of these calls will require payment via Skype Credit, which will enable Skype to make money from the (currently free) service. A Skype/Facebook mobile calling app and group video-chatting on Facebook will also arrive, eventually. Stevens says the roadmap shows that Skype's Facebook alliance is not a "one-time, one-product" relationship. "We have a plan to build out a number of products with Facebook," he says. "We'll be Facebook's key partner for communications."
And of course that "we" includes Microsoft, as it's becoming more apparent that the Skype deal will solidify and broaden Microsoft's relationship with Facebook.  Microsoft already connects to Facebook Chat through Windows Live Messenger, and we'll be very interested to see how the Messenger and Skype brands evolve as all of this moves forward.