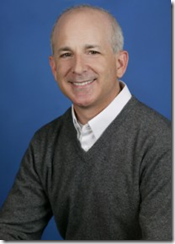 In a somewhat rare appearance outside of Microsoft environs, Steven Sinofsky has just been announced to appear at next week's D9 conference, put on by the Wall Street Journal's All Things D blog.
Sinofsky, President of Windows and Windows Live engineering, makes fairly frequent appearances at Microsoft conferences such as PDC, Mix, or the launch parties for Internet Explorer 9, but this is the first time in recent memory that he's ventured outside the comfort of a Microsoft event.
D9 is set to take place May 31-June 2 in Rancho Palos Verdes, California, and there's already an impressive lineup of guests:
Eric Schmidt, incoming Executive Chairman and outgoing CEO of Google
Bob Iger, CEO of Disney
Dr. Regina Dugan, director of DARPA, the research and development office for the U.S. Department of Defense.
Brian Dunn, CEO of Best Buy
Shantanu Narayen, CEO of Adobe
Léo Apotheker, CEO of Hewlett-Packard
Stephen Elop, CEO of Nokia
Dick Costolo, CEO of Twitter
Jack Ma, CEO of the Alibaba Group
Mark Pincus, CEO of Zynga
Andrew Mason, CEO of Groupon
Of course the focus now will be on what Sinofsky will talk about: specifically, will he show Windows 8?  Since a bit of a tease at last year's PDC, and some early leaked builds, we haven't heard much about Microsoft's latest "big bet", could D9 be the place where we'll begin to hear more?