We told you this weekend about some "unofficial" news about Windows Phone coming from WPDevPodcast, and now a post on the Windows Phone Blog has made some of of that news official.
While we should be hearing a lot more about Windows Phone from a special press event slated to take place in New York on May 24th, Microsoft is revealing a few business oriented tidbits now from Tech Ed.  These include the ability to share and save Office Documents through Office 365 and Windows Live SkyDrive, a new announcement about Lync (enterprise level IM/conferencing/VoIP) integration,  and a nice list of new features, including:
Pinnable email folders: Pin an email folder to the start screen!
Conversation view in email
Server search: search for emails even if they're not on your phone (but are on Exchange Server, etc)
Lync: a free app from Windows Phone Marketplace
Complex (alpha-numeric) password support
Information Rights Management security for emails and Office documents
support for hidden WiFi networks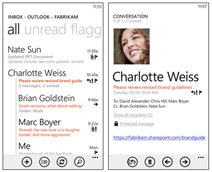 In some other news, Paul Thurrott recently tweeted that Windows Home Server 2011 will be getting some Windows Phone love:
[blackbirdpie url="http://twitter.com/#!/thurrott/status/69843358318739456″]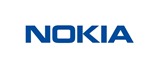 And then just one more thing: we wrote yesterday about what the Nokia/Microsoft partnership may mean for Bing Maps, and now today Engadget picked up on a story from last week that Nokia is rebranding their services from "Ovi" to simply "Nokia".  A blog post dated May 16th goes into detail about the change, noting that it is "solely a name-changing exercise" which makes sense at least here in the United States where the Nokia brand is far stronger than Ovi.