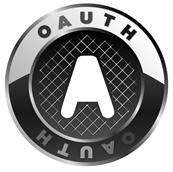 At the Internet Identity Workshop today in Mountain View, Microsoft has announced that it will support OAuth 2.0 in the next version of Messenger Connect, according to a blog post by Dare Obasanjo on the Windows Live for Developers blog.
Messenger Connect, which allows developers to build sites and applications using data from the Windows Live network, currently supports ActivityStrea.ms, OAuth Wrap, Portable Contacts, and OData, all open source standards, and the upcoming support of OAuth 2.0 reinforces Messenger Connect's, and Windows Live's increasing support for open standards.
OAuth 2.0, an open source protocol built on OAuth, originally created in 2006, allows for "providing specific authorization flows for web applications, desktop applications, mobile phones, and living room devices".  Current implementations of OAuth 2.0 on the server side can be found in Facebook's Open Graph API, Microsofts Access Control System (a part of Windows Azure's AppFabric), and in properties such as Salesforce, Google, Gowalla, 37Signals, and others.
On the client side, OAuth 2.0 can be found on the iPhone and iPad, in PHP, Python, Ruby Gem, and Apple's Cocoa, among others.
You can learn more about OAuth 2.0 on the wiki.  Microsoft promises that we'll be hearing more about the changes coming to Messenger Connect "in the coming months".