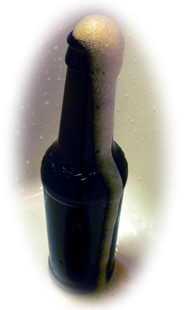 Another blog post on the Windows Phone blog, another deluge of unhappy responses.  Eric Hautala posted yesterday, imploring Windows Phone users not to resort to "home brew" solutions, and to keep waiting until your phone is officially updated.  Hautala excitedly reported that some Windows Phone owners in Australia are now (in April) just receiving the pre-NoDo "February update", and that more owners in Europe are being updated.  No word on US AT&T customers, or any real news at all, as usual.
And also as usual, there's far more information in the comments than in the post.  Users scoffed at the idea that updating via the Chevron home brew solution was a bad idea, with WinningGuy succinctly explaining why he's not worried about going home brew:
Chris Walsh's updater tool can be the better option for lots of AT&T customers.

I think that if there are potential problems with getting the next update, I bet it would be fixed faster than waiting for that update from AT&T.
Chris Walsh, of Chevron updater fame, even weighs in:
chriswalshie Chris from ChevronWP7.

I've got users reporting they've received the POST NoDo update for Telus Samsung Focus customers who've updated to NoDo via my tool.
Reading through the comments, it's obvious that these are, or were, passionate users frustrated not only by the wait, but by the whole update process.  That is, if they didn't already update on their own:
SilverRubicon  I understand why Microsoft is reluctant to support these apps, but at the moment everyone needs to relax and enjoy their non approved, updated phones.

xchamox  I updated my phone via the Chevron HomeBrew. I don't even care about the phone not being able to receive future updates (which I think the warning from MS is just a load of crap) because by the time another update comes out for WP7, I'll likely have gotten bored with WP and moved on.

hg23 It has been reported the HTC is pushing out firmware updates on its own. Dell has issued a statement that they would be pushing a firmware update for the Venue Pro after Nodo….why can't it just be like this? Microsoft's updates, then OEM's updates, then carriers' updates all pushed separately.

Michael Ball  @Michael Stroh What it really comes down to is that, if Microsoft and the carriers had delivered on their promises, we wouldn't need the "bootlegs" and "homebrews" in the first place. These work-arounds are a direct result of your inability to deliver the updates when promised.

AussieAdam  By the way, there are three people in my office who have looked at my phone and said "that's really nice, I wouldn't mind one". They've also actively looked into getting one, so it's not just "other-side-of-the-fence" talk.  Problem is, I've told them all NOT to get a Windows Phone. I've told them how rubbish the update process is. I've told them that the phone shipped incomplete and with basic functions left out. They have all now decided not to purchase a Windows Phone.
In a related note, research firm Gartner, echoing what IDC concluded earlier, expects Windows Phone to gain significant market share in the next few years, with the Nokia/Microsoft partnership a huge contributing factor.  Apparently they're not counting the exodus in early adopters and their abilities to influence buying decisions caused by this whole NoDo debacle.