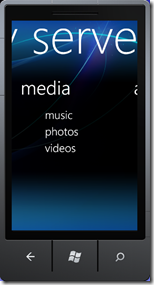 It seems like Microsoft's got big plans for its Windows Phone 7 devices. The Windows Home Server team recently posted a blog post about an upcoming WP7 app called "My Server" which allows you to access your Windows Home Server Code Name "Vail" over the internet. This feature requires the Remote Web feature enabled on the Windows Home Server and once authenticated it allows you to:
View Alert Notifications on your Windows Home Server (Administrator only)
Display information on the issue at hand and possible ways to resolve the problem, including the ability to Disable/Enable the alert or even try and repair the problem (Administrator only)
Access and stream your media content: music, photos and videos on your Windows Home Server to your Windows Phone 7 devices
Upload pictures from your Windows Phone 7 directly to your Windows Home Server
In addition, the Seattle Times (via WMPowerUser.com) also revealed that Windows Phone 7 will also be able to act as a remote control for Reycom's "REC 7" media set-top box based on Windows Embedded Standard and Windows Media Center, allowing users to control the box to record and stream media around the house including their PCs, Xbox 360, and Windows Home Servers, as well as access internet-based media content and Blu-ray discs. Here's a photo from CES: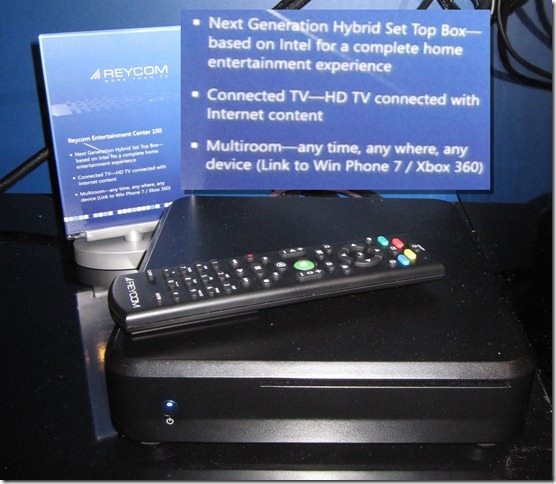 With Microsoft having a presence in almost all areas of home entertainment and consumer electronics, we'll possibly see more uses of Windows Phone 7 coming soon.